Product Description

Klara and the Sun is a magnificent new novel from the Nobel laureate Kazuo Ishiguro—author of Never Let Me Go and the Booker Prize-winning The Remains of the Day.
Klara and the Sun, the first novel by Kazuo Ishiguro since he was awarded the Nobel Prize in Literature, tells the story of Klara, an Artificial Friend with outstanding observational qualities, who, from her place in the store, watches carefully the behavior of those who come in to browse, and of those who pass on the street outside. She remains hopeful that a customer will soon choose her.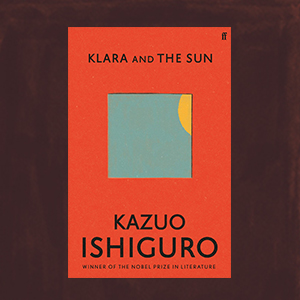 Klara and the Sun is a thrilling book that offers a look at our changing world through the eyes of an unforgettable narrator, and one that explores the fundamental question: what does it mean to love?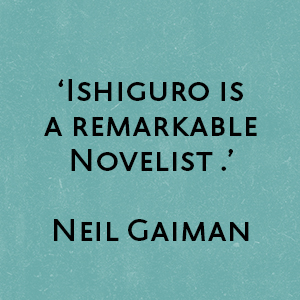 In its award citation in 2017, the Nobel committee described Ishiguro's books as "novels of great emotional force" and said he has "uncovered the abyss beneath our illusory sense of connection with the world."

Product Details (Paperback)
Format Paperback | 320 pages
Dimensions 153 x 234 x 22mm
Publication date 02 Mar 2021
Publisher FABER & FABER
Publication City/Country London, United Kingdom
Language English
Edition Statement Export - Airside ed
ISBN10 0571364888
ISBN13 9780571364886
Product Details (Hardcover)
Publisher : Faber & Faber; Main edition (2 Mar. 2021)
Language : English
Hardcover : 320 pages
ISBN-10 : 057136487X
ISBN-13 : 978-0571364879
Dimensions : 15.3 x 2.3 x 23.4 cm
Customer reviews:
4.3 out of 5 stars 3,031 ratings
Reviews
A masterpiece of great beauty, meticulous control and, as ever, clear, simple prose. ― Sunday Times

This is a novel for fans of Never Let Me Go, with which it shares a DNA of emotional openness, the quality of letting us see ourselves from the outside, and a vision of humanity which - while not exactly optimistic - is tender, touching and true. ― The Times

There is something so steady and beautiful about the way Klara is always approaching connection, like a Zeno's arrow of the heart. People will absolutely love this book, in part because it enacts the way we learn how to love. -- Anne Enright ― The Guardian

Another masterpiece, a work that makes us feel afresh the beauty and fragility of our humanity. -- Alex Preston ― Observer

It is innocence that forms Ishiguro's major subject, explored in novels at once familiar and strange, which only gradually display their true and devastating significance ― Financial Times

With its hushed intensity of emotion, Klara and the Sun confirms Ishiguro as a master prose stylist. ― Evening Standard

Many will rip through Klara and the Sun in one sitting. But it would be better to linger, to savour this sumptuously moving and, yes, optimistic novel . . . Intelligent, beautiful, mesmeric and a breeze to read - what more could you want? ― Metro

Genuinely moving, even beautiful, in Ishiguro's unostentatious but perfectly judged prose. ― Daily Mirror

Arguably 2021's biggest event in literary publishing. ― The Bookseller, Editor's Choice

A dazzling delight. ― Independent
About the Author
Kazuo Ishiguro was born in Nagasaki, Japan, in 1954 and moved to Britain at the age of five. His eight works of fiction have earned him many awards and honours around the world, including the Nobel Prize in Literature and the Booker Prize. His work has been trans­lated into over fifty languages. The Remains of the Day and Never Let Me Go were made into acclaimed films. Ishiguro also writes screenplays and song lyrics. He was given a knight­hood in 2018 for Services to Literature. He also holds the decorations of Chevalier de l'Ordre des Arts et des Lettres from France and the Order of the Rising Sun, Gold and Silver Star from Japan.
Best Sellers
Red Hot Reads
The perfect choice for new & noteworthy releases
Hot Authors (FICTION)
Bookseller's Note
Please note our books are brand new and supplied directly from the publishers.
They are not publisher's returns, remainders or sourced from bookfairs
We do run out of stocks for some titles while every effort has been made to ensure stock is available for all the titles. Hence, we would greatly appreciate if you could Whatsapp or DM us to check on a stock's status before placing your order
Store and online prices may vary due to currency fluctuations.
Pre-orders may be subjected to publisher's or shipping delay
For titles not available, please Whatsapp your order to +6012-2952290
Delivery during CMCO
Due to the aftermath from Covid-19 crisis, all our overseas shipments (that includes a lot of customer orders) have been suspended until further notice. We seek your patience and understanding in this matter.

We still continue to process the online orders but deliveries might be delayed due to the restrictive movements, as even essential services might be working with a skeletal workforce.
In addition, due to a surge in online sales during this CMCO, we would greatly appreciate if you could whatsapp or DM us to check on a stock's status before placing your order.
Urgent orders will not be entertained.
FAQ
1. General Information
BookaliciousMy.easy.co is an online bookstore that allows you to browse, search, as well as buy books online.
2. Product and Services
Locating a book
Please compute the book title or author or ISBN or keyword at the search box and then press the 'search' button.

Price difference between the online store and the physical bookstores
There is price difference

Book/item received incorrect or damaged
Please note we only allow refund for incorrect or defective book/item(s) delivered. However, the policy requires that the incorrect or damaged book be returned to the following address within 7 days from the date of receipt of the book.

Please send your return item(s) to:
BOOKALICIOUS SDN BHD
Lot G22 Ground Floor
The Summit USJ Mall
47600 Subang Jaya
Selangor Darul Ehsan
Phone: 012-2952290

Titles not listed in the online store
Please whatsapp 012-2952290 for enquiries on special orders.
3. Ordering
Placing an order
Step 1: Select the books/items of your choice,
Step 2: Click on the "Add to Cart" icon to continue shopping
Step 3: Key in your email and password. If you are a new customer, fill in details by clicking "Create Account" link. Alternatively, you can use your Facebook Login
Step 4: Check the details of the item(s) you have ordered at your Order Summary,
Step 5: Key in your shipping preferences and delivery address, and click Place Order Now
Step 6: The delivery charges will be shown. Please Re-check your Order Summary. Note: Once confirmed, your order cannot be cancelled/amended.
Step 7: We only accept bank transfer, credit card, GrabPay, TnGPay and Boost as mode of payment. Our bank details is stated at the Payment Details section. Click Place Order Now
Step 8: To verify the payment, please key-in the pertinent details and upload your payment acknowledgement or bank-in slip as proof of payment.
Order confirmation
An e-mail will be sent to you to confirm your order. Also, an Order ID will be given to you, which you can use to check your order status.

Changes to your order
We don't allow amendment to your order. Your order is non-refundable and unchangeable once your order is confirmed.

Order status
We will update you the shipment details via email that encompasses the courier provider, tracking reference and a tracking link once we have posted the item(s).
4. Delivery and Collection
Postal charges are calculated based on weight, dimensions and destination.
If product is in-stock, delivery is within

3 to 14 business days

.
If due to any unforeseen reasons that any product(s) in a Transaction is not-in-stock, we will be in contact with the customer should the whole order be cancelled, whether the customer accepts partial delivery or replace the product(s) that is unavailable.
In the event that the item(s) or parcel is undelivered and/or unclaimed by the customer from Courier Company and item(s) / parcel is returned to Bookalicious Sdn Bhd, we will cancel and refund the order. Customer will have to re-submit a fresh new order. Re-delivery request shall NOT be entertained.
Free Shipping within Malaysia is available for orders above a

minimum purchase amount of RM210

.

Orders will be shipped on business days only. Please note business days exclude public holidays and weekends.
5. Returns and Refunds (FOR ONLINE PURCHASES ONLY)
Return based on "change of mind" is not accepted by any means.
We will accept returns from customers for purchases sent back and received by us within 7 days of receipt of the shipment ONLY on these following conditions:
Incorrect or defective item(s) delivered; and
The items returned to us is in its original condition.
We will extend a full refund for the price of any item that fulfills the above requirements. We regret that shipping cost for your purchase will only be refunded if the return had been due to an oversight on our part.
Please send your return item(s) to:
BOOKALICIOUS SDN BHD
Lot G22 Ground Floor
The Summit USJ Mall
47600 Subang Jaya
Selangor Darul Ehsan
Phone: 012-2952290
In the event that the item(s) or parcel is undelivered and/or unclaimed by the customer from our courier partners and item(s)/ parcel is returned to Bookalicious Sdn Bhd, we will cancel and refund the order. Re-delivery request shall NOT be entertained. A fresh new order has to be re-submitted.
Should you have any problems or inquiries regarding our Return Policy, please feel free to whatsapp us at 012-2952290
IMPORTANT: Please WS or DM stock status before placing your order.