Product description
An intimate, powerful, and inspiring memoir by the former First Lady of the United States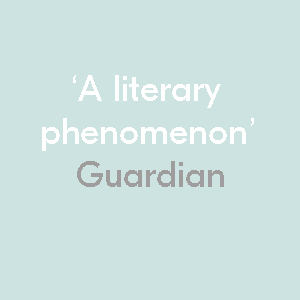 In a life filled with meaning and accomplishment, Michelle Obama has emerged as one of the most iconic and compelling women of our era. As First Lady of the United States of America - the first African-American to serve in that role - she helped create the most welcoming and inclusive White House in history, while also establishing herself as a powerful advocate for women and girls in the U.S. and around the world, dramatically changing the ways that families pursue healthier and more active lives, and standing with her husband as he led America through some of its most harrowing moments. Along the way, she showed us a few dance moves, crushed Carpool Karaoke, and raised two down-to-earth daughters under an unforgiving media glare.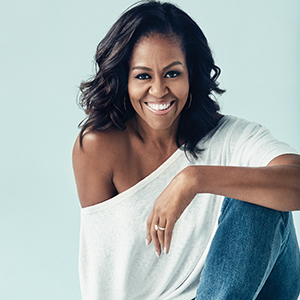 In her memoir, a work of deep reflection and mesmerizing storytelling, Michelle Obama invites readers into her world, chronicling the experiences that have shaped her - from her childhood on the South Side of Chicago to her years as an executive balancing the demands of motherhood and work, to her time spent at the world's most famous address. With unerring honesty and lively wit, she describes her triumphs and her disappointments, both public and private, telling her full story as she has lived it - in her own words and on her own terms. Warm, wise, and revelatory, Becoming is the deeply personal reckoning of a woman of soul and substance who has steadily defied expectations - and whose story inspires us to do the same.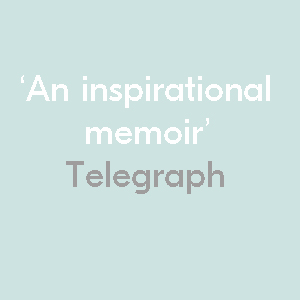 Review
An inspirational memoir that also rings true (Gaby Wood Daily Telegraph, Five Stars)

Obama's memoir is a genuine page-turner, full of intimacies and reflections. . . Allied to this candour is a steeliness of purpose. It is no exaggeration to say that every page of this book is, explicitly or otherwise, a reproach to Donald Trump, and a call-to-arms to those who would defeat the 45th President and all that he stands for (Matt D'Ancona Evening Standard)

This is a rich, entertaining and candid memoir. And overall she's a fun person to sit alongside as she tells you the story of her life, warts and all. . . it is as beautifully written as any piece of fiction, with a similar warm languid tone to Ann Patchett's novel Commonwealth (Viv Groskop i, Five Stars)

This revealing memoir offers new insights into her upbringing on the south side of Chicago and the highs and lows of life with Barack Obama. . . Becoming is a 400-page expansion of this essential doctrine ['when they go low, we go high'], without compromising a refreshing level of honesty about what politics really did to her. I have read Barack Obama's two books so far, and this is like inserting a missing piece of reality into the narrative of his dizzying journey (Afua Hirsch Guardian)

I found myself lifting my jaw from my chest at the end of every other chapter, not because of any seedy insight into stories I'd always wondered about, but because, armed as I was with knowledge about her career, her mannerisms, and even her elbow-heavy dancing, this was not the Obama I thought I knew. She was more (Kuba Shand-Baptiste Independent)

Inspiring. . . After 421 pages of Becoming, I closed the book hoping that one day she would use her formidable intelligence, humanity - and humour - to offer a more tangible vision for how America might fight the rising tides of polarisation and hate (Financial Times)

Open and engaging. . . Obama writes with candour about the good times and bad. (Daily Express)

Of course, Becoming is Michelle Obama's story, of how she moved from a girl on the South Side of Chicago to becoming one of the most powerful women in the world. But in the final pages of the book, Obama writes, "It's all a process, steps along a path. Becoming requires equal parts patience and rigor." Here, Obama is pushing us to reckon with our own becomings - to realise our own story and to have the power to tell it. (The Pool)

She's a woman we've all fallen in love with because she radiates joy and wisdom, and Becoming encapsulate this perfectly. It's also deeply honest - reading it makes you feel as though she's your close friend opening up to you (Red Online)

Obama writes with a refreshing candor (The Atlantic)
About the Author
Michelle Robinson Obama served as First Lady of the United States from 2009 to 2017. A graduate of Princeton University and Harvard Law School, Mrs. Obama started her career as an attorney at the Chicago law firm Sidley & Austin, where she met her future husband, Barack Obama. She later worked in the Chicago mayor's office, at the University of Chicago, and at the University of Chicago Medical Center. Mrs. Obama also founded the Chicago chapter of Public Allies, an organization that prepares young people for careers in public service.
The Obamas currently live in Washington, DC, and have two daughters, Malia and Sasha.
Also Available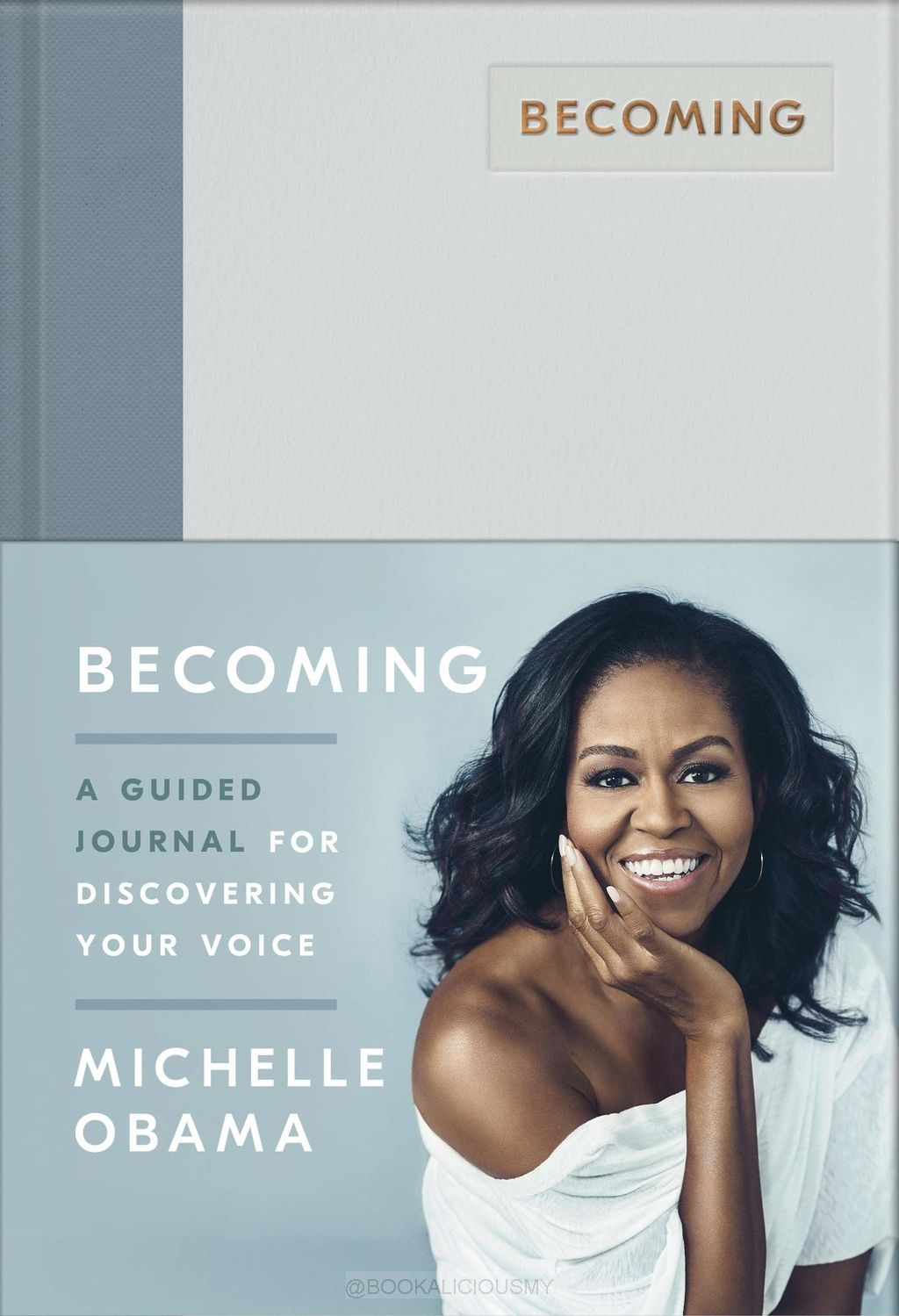 Product details
Paperback
Language : English
ISBN-10 : 1524763144
ISBN-13 : 978-1524763145
Dimensions : 13.97 x 2.41 x 20.93 cm
Customer reviews:
Best Sellers
Red Hot Reads
The perfect choice for new & noteworthy releases
Hot Authors (FICTION)
Bookseller's Note
Please note our books are brand new and supplied directly from the publishers.
They are not publisher's returns, remainders or sourced from bookfairs
We do run out of stocks for some titles while every effort has been made to ensure stock is available for all the titles. Hence, we would greatly appreciate if you could Whatsapp or DM us to check on a stock's status before placing your order
Store and online prices may vary due to currency fluctuations.
Pre-orders may be subjected to publisher's or shipping delay
For titles not available, please Whatsapp your order to +6012-2952290
Delivery during CMCO
Due to the aftermath from Covid-19 crisis, all our overseas shipments (that includes a lot of customer orders) have been suspended until further notice. We seek your patience and understanding in this matter.

We still continue to process the online orders but deliveries might be delayed due to the restrictive movements, as even essential services might be working with a skeletal workforce.
In addition, due to a surge in online sales during this CMCO, we would greatly appreciate if you could whatsapp or DM us to check on a stock's status before placing your order.
Urgent orders will not be entertained.
FAQ
1. General Information
BookaliciousMy.easy.co is an online bookstore that allows you to browse, search, as well as buy books online.
2. Product and Services
Locating a book
Please compute the book title or author or ISBN or keyword at the search box and then press the 'search' button.

Price difference between the online store and the physical bookstores
There is price difference

Book/item received incorrect or damaged
Please note we only allow refund for incorrect or defective book/item(s) delivered. However, the policy requires that the incorrect or damaged book be returned to the following address within 7 days from the date of receipt of the book.

Please send your return item(s) to:
BOOKALICIOUS SDN BHD
Lot G22 Ground Floor
The Summit USJ Mall
47600 Subang Jaya
Selangor Darul Ehsan
Phone: 012-2952290

Titles not listed in the online store
Please whatsapp 012-2952290 for enquiries on special orders.
3. Ordering
Placing an order
Step 1: Select the books/items of your choice,
Step 2: Click on the "Add to Cart" icon to continue shopping
Step 3: Key in your email and password. If you are a new customer, fill in details by clicking "Create Account" link. Alternatively, you can use your Facebook Login
Step 4: Check the details of the item(s) you have ordered at your Order Summary,
Step 5: Key in your shipping preferences and delivery address, and click Place Order Now
Step 6: The delivery charges will be shown. Please Re-check your Order Summary. Note: Once confirmed, your order cannot be cancelled/amended.
Step 7: We only accept bank transfer, credit card, GrabPay, TnGPay and Boost as mode of payment. Our bank details is stated at the Payment Details section. Click Place Order Now
Step 8: To verify the payment, please key-in the pertinent details and upload your payment acknowledgement or bank-in slip as proof of payment.
Order confirmation
An e-mail will be sent to you to confirm your order. Also, an Order ID will be given to you, which you can use to check your order status.

Changes to your order
We don't allow amendment to your order. Your order is non-refundable and unchangeable once your order is confirmed.

Order status
We will update you the shipment details via email that encompasses the courier provider, tracking reference and a tracking link once we have posted the item(s).
4. Delivery and Collection
Postal charges are calculated based on weight, dimensions and destination.
If product is in-stock, delivery is within

3 to 14 business days

.
If due to any unforeseen reasons that any product(s) in a Transaction is not-in-stock, we will be in contact with the customer should the whole order be cancelled, whether the customer accepts partial delivery or replace the product(s) that is unavailable.
In the event that the item(s) or parcel is undelivered and/or unclaimed by the customer from Courier Company and item(s) / parcel is returned to Bookalicious Sdn Bhd, we will cancel and refund the order. Customer will have to re-submit a fresh new order. Re-delivery request shall NOT be entertained.
Free Shipping within Malaysia is available for orders above a

minimum purchase amount of RM210

.

Orders will be shipped on business days only. Please note business days exclude public holidays and weekends.
5. Returns and Refunds (FOR ONLINE PURCHASES ONLY)
Return based on "change of mind" is not accepted by any means.
We will accept returns from customers for purchases sent back and received by us within 7 days of receipt of the shipment ONLY on these following conditions:
Incorrect or defective item(s) delivered; and
The items returned to us is in its original condition.
We will extend a full refund for the price of any item that fulfills the above requirements. We regret that shipping cost for your purchase will only be refunded if the return had been due to an oversight on our part.
Please send your return item(s) to:
BOOKALICIOUS SDN BHD
Lot G22 Ground Floor
The Summit USJ Mall
47600 Subang Jaya
Selangor Darul Ehsan
Phone: 012-2952290
In the event that the item(s) or parcel is undelivered and/or unclaimed by the customer from our courier partners and item(s)/ parcel is returned to Bookalicious Sdn Bhd, we will cancel and refund the order. Re-delivery request shall NOT be entertained. A fresh new order has to be re-submitted.
Should you have any problems or inquiries regarding our Return Policy, please feel free to whatsapp us at 012-2952290
IMPORTANT: Please WS or DM stock status before placing your order.