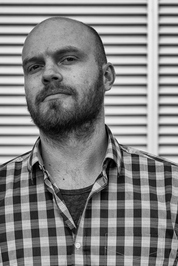 Photo Credits: GoodReads
pleasefindthis (Iain Thomas,1980 - ) is a writer and new media artist.

Best known for the I Wrote This For You project, which he began in 2007 with photographer partner, Jon Ellis, his other books include I Am Incomplete Without You, 300 Things I Hope, Intentional Dissonance, How To Be Happy: Not A Self-Help Book and more. Every Word You Cannot Say, his first major collection of poetry since I Wrote This For You, will be released in 2019.

His work focuses on non-traditional poetry, prose and writing that addresses common human themes.