(Save 50%) Crooked Kingdom: Collector's Edition (Hardcover)
Book Description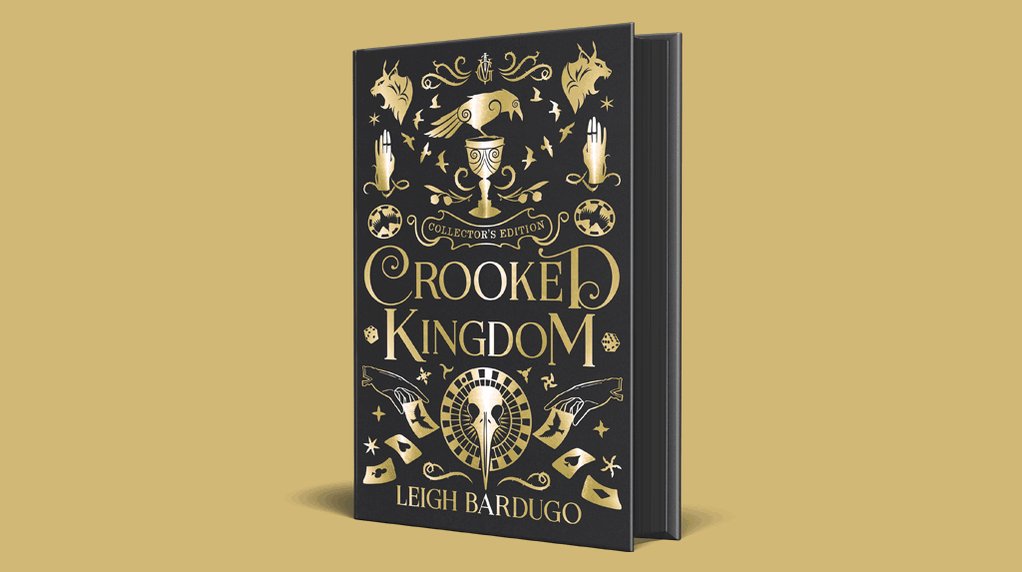 A glorious Collector's Edition of New York Times bestselling, epic fantasy novel, CROOKED KINGDOM. This beautiful hardback is packed with extra features - the perfect gift for fans, or to discover the unforgettable writing of Leigh Bardugo featuring:
*Intricate gold iconography from the world of the book*
*Seven pieces of full-color character artwork from Monolime*
*A new and exclusive letter of introduction from the author*
*Deep black sprayed edges*
*Endpaper maps*
This beautiful hardback is a perfect gift for fans, or to discover the unforgettable writing of Leigh Bardugo before the Grishaverse comes to Netflix soon with Shadow and Bone, an original series.
Welcome to the world of the Grisha.
Kaz Brekker and his crew of deadly outcasts have just pulled off a heist so daring even they didn't think they'd survive. But instead of divvying up a fat reward, they're right back to fighting for their lives.
Double-crossed and badly weakened, the crew is low on resources, allies, and hope. As powerful forces from around the world descend on Ketterdam to root out the secrets of the dangerous drug known as jurda parem, old rivals and new enemies emerge to challenge Kaz's cunning and test the team's fragile loyalties.
A war will be waged on the city's dark and twisting streets - a battle for revenge and redemption that will decide the fate of the Grisha world.
As gripping, sweeping and memorable as the Grisha trilogy - SHADOW AND BONE, SIEGE AND STORM and RUIN AND RISING - this novel is perfect for fans of Sarah J. Maas, Laini Taylor, Kristin Cashore and GAME OF THRONES.
Winner of the Teen Choice Book Award for Book of the Year.
Review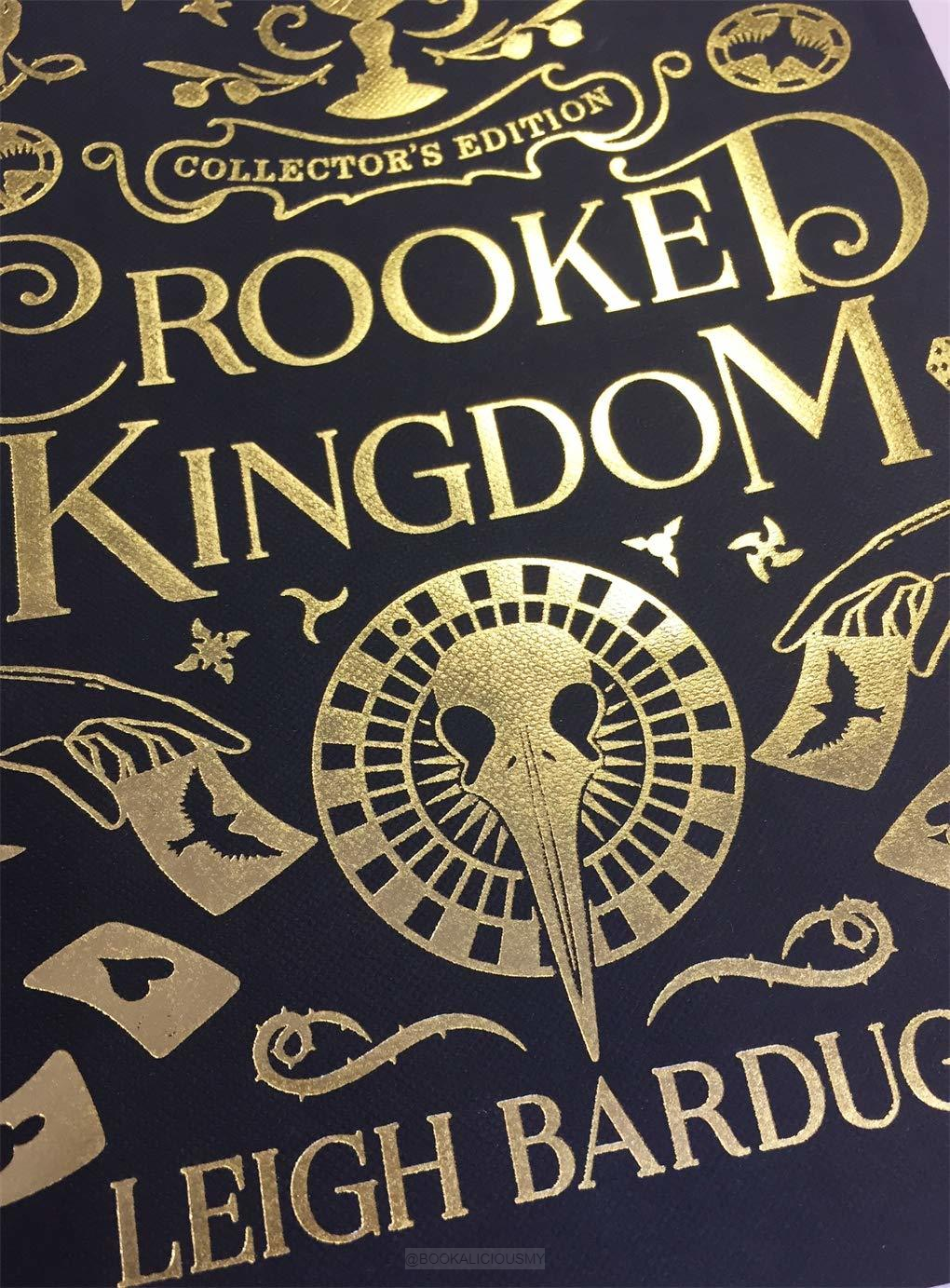 Bardugo outdoes herself with this book, creating the gorgeously built backdrop of Ketterdam and populating it with a sophisticated cast of rogues and criminals. SIX OF CROWS is a twisty and elegantly crafted masterpiece that thrilled me from beginning to end.
- Holly Black on SIX OF CROWS
*Cracking page-turner with a multi-ethnic band of misfits with differing sexual orientations who satisfyingly, believably jell into a family.
- Kirkus Reviews, starred review on SIX OF CROWS
*This has all the right elements to keep readers enthralled: a cunning leader with a plan for every occasion, nigh-impossible odds, an entertaining combative team of skilled misfits, a twisty plot, and a nerve-wracking cliffhanger.
- Publishers Weekly, starred review on SIX OF CROWS
Unlike anything I've ever read.
- Veronica Roth, author of DIVERGENT, on THE GRISHA TRILOGY.
It's like THE HUNGER GAMES meets POTTER meets TWILIGHT meets LORD OF THE RINGS meets GAME OF THRONES; basically epic magical fantasy but completely for grown-ups
- STYLIST MAGAZINE on THE GRISHA TRILOGY
Product details
Hardcover: 544 pages
Publisher: Orion Children's Books (5 Sept. 2019)
Language: English
ISBN-10: 1510107037
ISBN-13: 978-1510107038
About the Author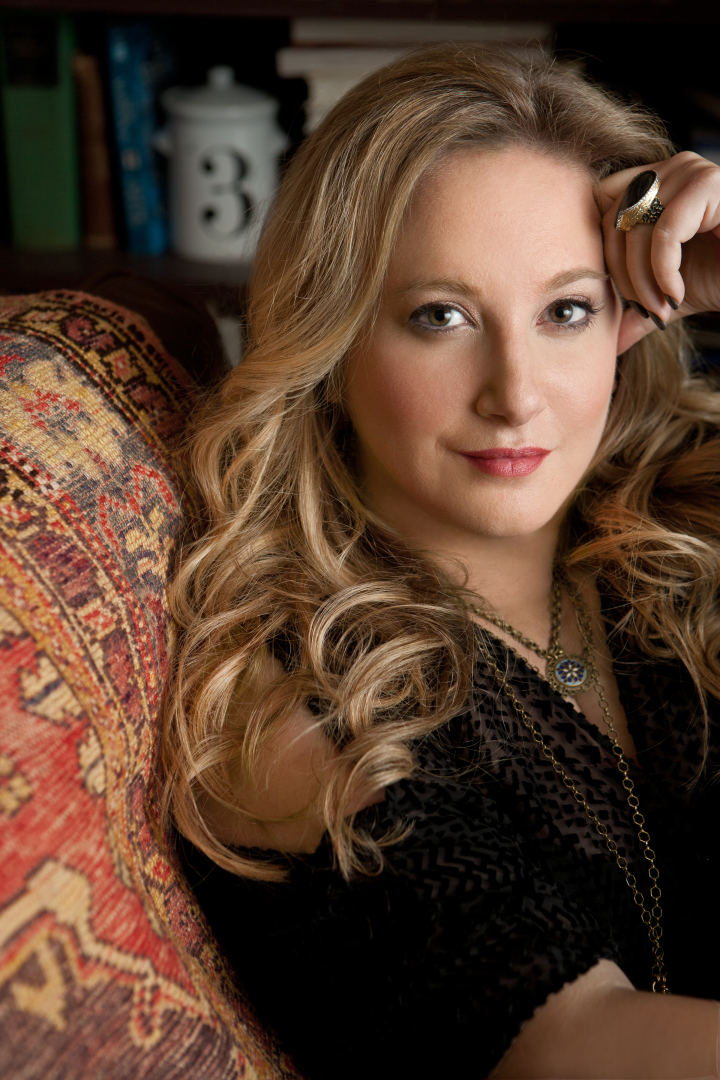 Leigh Bardugo is the number one New York Times bestselling author fantasy novels and the creator of the Grishaverse. With over one million copies sold, her Grishaverse spans the Shadow and Bone trilogy, the Six of Crows duology and The Language of Thorns.
She was born in Jerusalem, grew up in Los Angeles, graduated from Yale University, and has worked in advertising, journalism, and most recently, makeup and special effects. These days, she lives and writes in Hollywood, where she can occasionally be heard singing with her band.
Find her website at www.leighbardugo.com and follow her on Twitter @lbardugo.
Note:
For titles not available, please email your order or queries to bookalicious@hotmail.com or Whatsapp +6012-2952290
Please note we do run out of stocks for some titles while every effort has been made to ensure stock is available for all the titles.
Store and online prices may vary due to currency fluctuations.
Customer comments
| Author/Date | Rating | Comment |
| --- | --- | --- |