One of the greatest comics storytellers alive brings all his formidable talents to bear in this astonishing new work.
In two volumes, Boxers & Saints tells two parallel stories. The first is of Little Bao, a Chinese peasant boy whose village is abused and plundered by Westerners claiming the role of missionaries. Little Bao, inspired by visions of the Chinese gods, joins a violent uprising against the Western interlopers. Against all odds, their grass-roots rebellion is successful.
But in the second volume, Yang lays out the opposite side of the conflict. A girl whose village has no place for her is taken in by Christian missionaries and finds, for the first time, a home with them. As the Boxer Rebellion gains momentum, Vibiana must decide whether to abandon her Christian friends or to commit herself fully to Christianity.
Boxers & Saints is one of the most ambitious graphic novels First Second has ever published. It offers a penetrating insight into not only one of the most controversial episodes of modern Chinese history, but into the very core of our human nature. Gene Luen Yang is rightly called a master of the comics form, and this book will cement that reputation.
This boxed set includes the trade paperback Boxers as well as the trade paperback Saints, packaged together in one slipcase.
Winner of the Los Angeles Times Book Prize for Young Adult Literature
A New York Times bestseller
One of Publishers Weekly's Best Comic Books and Best Children's Books of 2013
A New York Times Book Review Notable Children's Book of 2013
A Kirkus Reviews Best Teen Book of 2013
An NPR Best Book of 2013
Review
"A masterful work of historical fiction that happens to be in the form of a graphic novel, and a very accessible view into a complicated moment in Chinese history." ―Dave Eggers
"In Boxers and Saints, Gene Luen Yang once again masterfully draws us into the most difficult issues of self-identity and communal understanding, with characters who struggle to act out of their deepest cultural and spiritual selves. But when they find that their commitments lead them in terrible, frightening directions--one toward massacres, another toward martyrdom--they must ask questions for which there are no easy answers. The brilliance of this novel--and I mean, aside from the brilliance in the telling of a major historical episode about which most North Americans know very little and which provides some critical lessons in political relationships--the brilliance lies in the merger of fast action and humor and very real characters and startling graphics with a shattering sense of the brokenness of the world and our terrible need for compassion. Read this, and come away shaking." ―National Book Award Finalist and Newbery Honor winner Gary Schmidt, author of Okay for Now and The Wednesday Wars
About the Author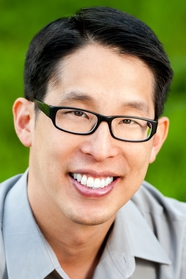 Gene Luen Yang writes, and sometimes draws, comic books and graphic novels. As the Library of Congress' fifth National Ambassador for Young People's Literature, he advocates for the importance of reading, especially reading diversely. American Born Chinese, his first graphic novel from First Second Books, was a National Book Award finalist, as well as the winner of the Printz Award and an Eisner Award. His two-volume graphic novel Boxers & Saints won the L.A. Times Book Prize and was a National Book Award Finalist. His other works include Secret Coders (with Mike Holmes), The Shadow Hero (with Sonny Liew), New Super-Man from DC Comics (with various artists), and the Avatar: The Last Airbender series from Dark Horse Comics (with Gurihiru). In 2016, he was named a MacArthur Foundation Fellow.
Best Sellers
Red Hot Reads
The perfect choice for new & noteworthy releases
Hot Authors (FICTION)
Bookseller's Note
Please note our books are brand new and supplied directly from the publishers.
They are not publisher's returns, remainders or sourced from bookfairs
We do run out of stocks for some titles while every effort has been made to ensure stock is available for all the titles. Hence, we would greatly appreciate if you could Whatsapp or DM us to check on a stock's status before placing your order
Store and online prices may vary due to currency fluctuations.
Pre-orders may be subjected to publisher's or shipping delay
For titles not available, please Whatsapp your order to +6012-2952290
Delivery during CMCO
Due to the aftermath from Covid-19 crisis, all our overseas shipments (that includes a lot of customer orders) have been suspended until further notice. We seek your patience and understanding in this matter.

We still continue to process the online orders but deliveries might be delayed due to the restrictive movements, as even essential services might be working with a skeletal workforce.
In addition, due to a surge in online sales during this CMCO, we would greatly appreciate if you could whatsapp or DM us to check on a stock's status before placing your order.
Urgent orders will not be entertained.
FAQ
1. General Information
BookaliciousMy.easy.co is an online bookstore that allows you to browse, search, as well as buy books online.
2. Product and Services
Locating a book
Please compute the book title or author or ISBN or keyword at the search box and then press the 'search' button.

Price difference between the online store and the physical bookstores
There is price difference

Book/item received incorrect or damaged
Please note we only allow refund for incorrect or defective book/item(s) delivered. However, the policy requires that the incorrect or damaged book be returned to the following address within 7 days from the date of receipt of the book.

Please send your return item(s) to:
BOOKALICIOUS SDN BHD
Lot G22 Ground Floor
The Summit USJ Mall
47600 Subang Jaya
Selangor Darul Ehsan
Phone: 012-2952290

Titles not listed in the online store
Please whatsapp 012-2952290 for enquiries on special orders.
3. Ordering
Placing an order
Step 1: Select the books/items of your choice,
Step 2: Click on the "Add to Cart" icon to continue shopping
Step 3: Key in your email and password. If you are a new customer, fill in details by clicking "Create Account" link. Alternatively, you can use your Facebook Login
Step 4: Check the details of the item(s) you have ordered at your Order Summary,
Step 5: Key in your shipping preferences and delivery address, and click Place Order Now
Step 6: The delivery charges will be shown. Please Re-check your Order Summary. Note: Once confirmed, your order cannot be cancelled/amended.
Step 7: We only accept bank transfer, credit card, GrabPay, TnGPay and Boost as mode of payment. Our bank details is stated at the Payment Details section. Click Place Order Now
Step 8: To verify the payment, please key-in the pertinent details and upload your payment acknowledgement or bank-in slip as proof of payment.
Order confirmation
An e-mail will be sent to you to confirm your order. Also, an Order ID will be given to you, which you can use to check your order status.

Changes to your order
We don't allow amendment to your order. Your order is non-refundable and unchangeable once your order is confirmed.

Order status
We will update you the shipment details via email that encompasses the courier provider, tracking reference and a tracking link once we have posted the item(s).
4. Delivery and Collection
Postal charges are calculated based on weight, dimensions and destination.
If product is in-stock, delivery is within

3 to 14 business days

.
If due to any unforeseen reasons that any product(s) in a Transaction is not-in-stock, we will be in contact with the customer should the whole order be cancelled, whether the customer accepts partial delivery or replace the product(s) that is unavailable.
In the event that the item(s) or parcel is undelivered and/or unclaimed by the customer from Courier Company and item(s) / parcel is returned to Bookalicious Sdn Bhd, we will cancel and refund the order. Customer will have to re-submit a fresh new order. Re-delivery request shall NOT be entertained.
Free Shipping within Malaysia is available for orders above a

minimum purchase amount of RM210

.

Orders will be shipped on business days only. Please note business days exclude public holidays and weekends.
5. Returns and Refunds (FOR ONLINE PURCHASES ONLY)
Return based on "change of mind" is not accepted by any means.
We will accept returns from customers for purchases sent back and received by us within 7 days of receipt of the shipment ONLY on these following conditions:
Incorrect or defective item(s) delivered; and
The items returned to us is in its original condition.
We will extend a full refund for the price of any item that fulfills the above requirements. We regret that shipping cost for your purchase will only be refunded if the return had been due to an oversight on our part.
Please send your return item(s) to:
BOOKALICIOUS SDN BHD
Lot G22 Ground Floor
The Summit USJ Mall
47600 Subang Jaya
Selangor Darul Ehsan
Phone: 012-2952290
In the event that the item(s) or parcel is undelivered and/or unclaimed by the customer from our courier partners and item(s)/ parcel is returned to Bookalicious Sdn Bhd, we will cancel and refund the order. Re-delivery request shall NOT be entertained. A fresh new order has to be re-submitted.
Should you have any problems or inquiries regarding our Return Policy, please feel free to whatsapp us at 012-2952290
IMPORTANT: Please WS or DM stock status before placing your order.