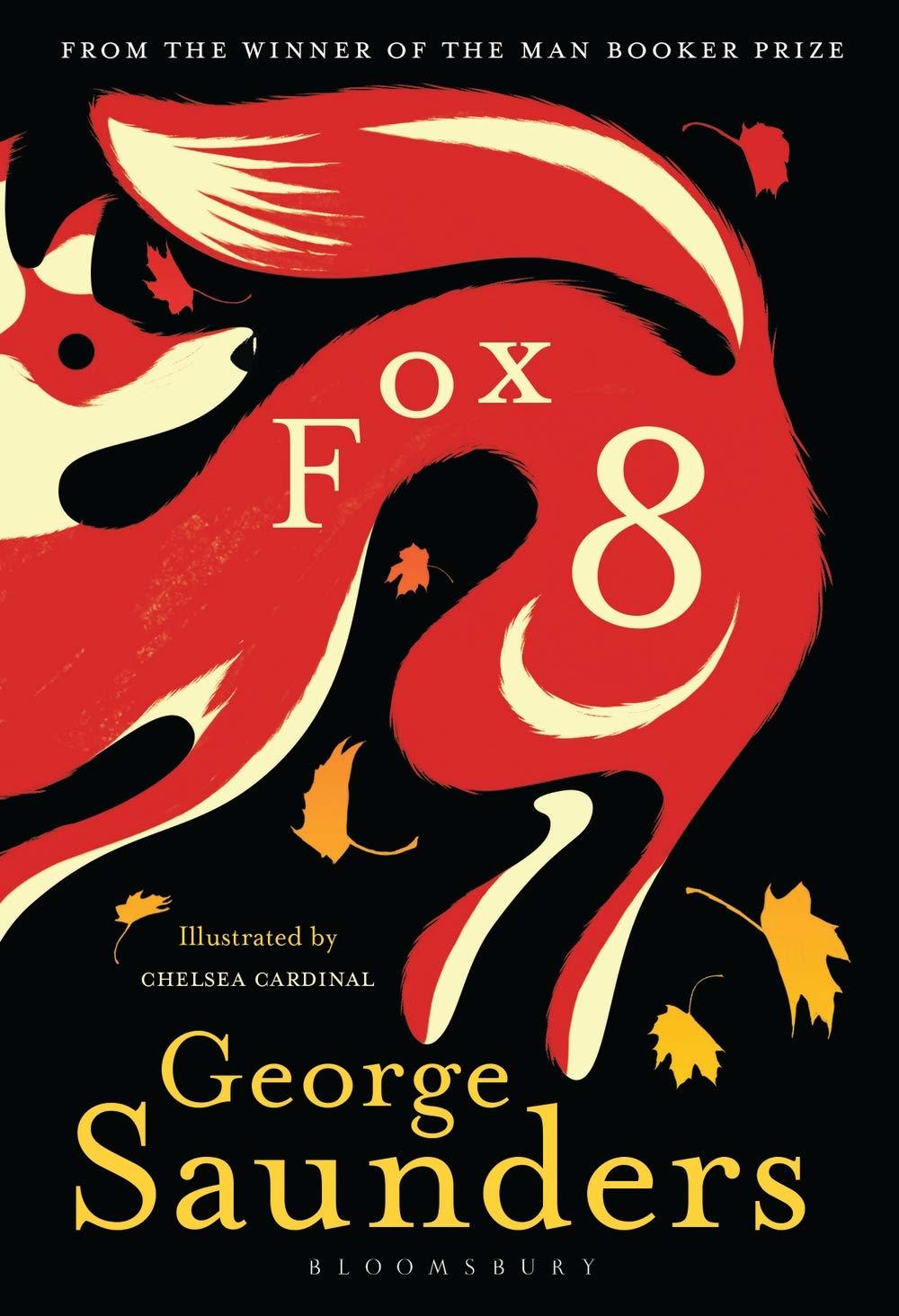 An enchanting and darkly comic fable of human greed and nature, from the Man Booker Prize-winning author of Lincoln in the Bardo, exquisitely illustrated by Chelsea Cardinal
Fox 8 has always been curious, and a bit of a daydreamer. And, by hiding outside houses at dusk and listening to children's bedtime stories, he has learned to speak 'Yuman'.
The power of words and the stories built from them is intoxicating for a fox with a poetic soul, but there is 'danjur' on the horizon: a new shopping mall is being built, cutting off his pack's food supply. To save himself and his fellow foxes, Fox 8 will have to set out on a harrowing quest from the wilds of nature deep into the dark heart of suburbia.
Saunders is that rare writer who is utterly original, inventive - yet accessible - with a grasp on the human condition only found elsewhere in Tolstoy and Chekhov. Charming and funny . It is also sweetly naïve and throws a light on hypocrisies and ridiculousness as well as making the reader view everyday things a little differently, in a childlike way . The story is wonderfully illustrated by Chelsea Cardinal, which adds to the fairy tale feel (i paper)

Here is a writer whose output varies widely in theme and style, but where the unifying element is the deep sense of goodness that radiates from it . Reading Saunders is moral education . It's a story that can and will be read by children - my own 10-year-old love it - but it's also a book of deep, complex truths . Very funny . A story about cultural difference and tribalism, about greed and the destruction of the American landscape (Alex Preston Observer)

Very funny . With Fox 8, Saunders does something one might, in isolation, think it almost impossible for a book to do, which is to resensitise the reader to violence (Guardian)

When it comes to delivering pathos, humour and character with trip-along efficiency, underestimate Saunders at your peril . Saunders is a masta at werk (Esquire)

What starts as a sweet, idiosyncratic tale quickly becomes bleak and brutal as it emerges that Fox 8 is an émigré's tale. It'll take you an hour to read but will stay with you far longer (Metro)

A sweet little morality tale about disillusionment, cruelty, inequality and, finally, hope . It feels like literature enacted as a form of activism. Not many writers could get away with this, but somehow Saunders carries it off (Evening Standard)

Remarkable . From the opening sentence, Fox's voice leaps off the page . Saunders is a master of narration, and Fox's voice is perfectly pitched (Scotsman)

Tugs the heartstrings (Daily Mail)

A sweet and simple book. It has a lot of charm, and, as one would expect, a degree of melancholy and anger given Saunders' previous work . There are aspects of eccentricity, inquisitiveness, innovation and ingenuousness about the rest of the fable . By the end, we have a happier, sadder, wiser Fox and no easy endings (Scotland on Sunday)

Part of the reason it's so hard to talk about him is the shared acknowledgment among writers that Saunders is somehow a little more than just a writer. . . . [He] writes like something of a saint. He seems in touch with some better being (Joshua Ferris)
Note:
For titles not available, please email your order or queries to bookalicious@hotmail.com or Whatsapp +6012-2952290
Please note we do run out of stocks for some titles while every effort has been made to ensure stock is available for all the titles.
Store and online prices may vary due to currency fluctuations.
Customer comments
| Author/Date | Rating | Comment |
| --- | --- | --- |