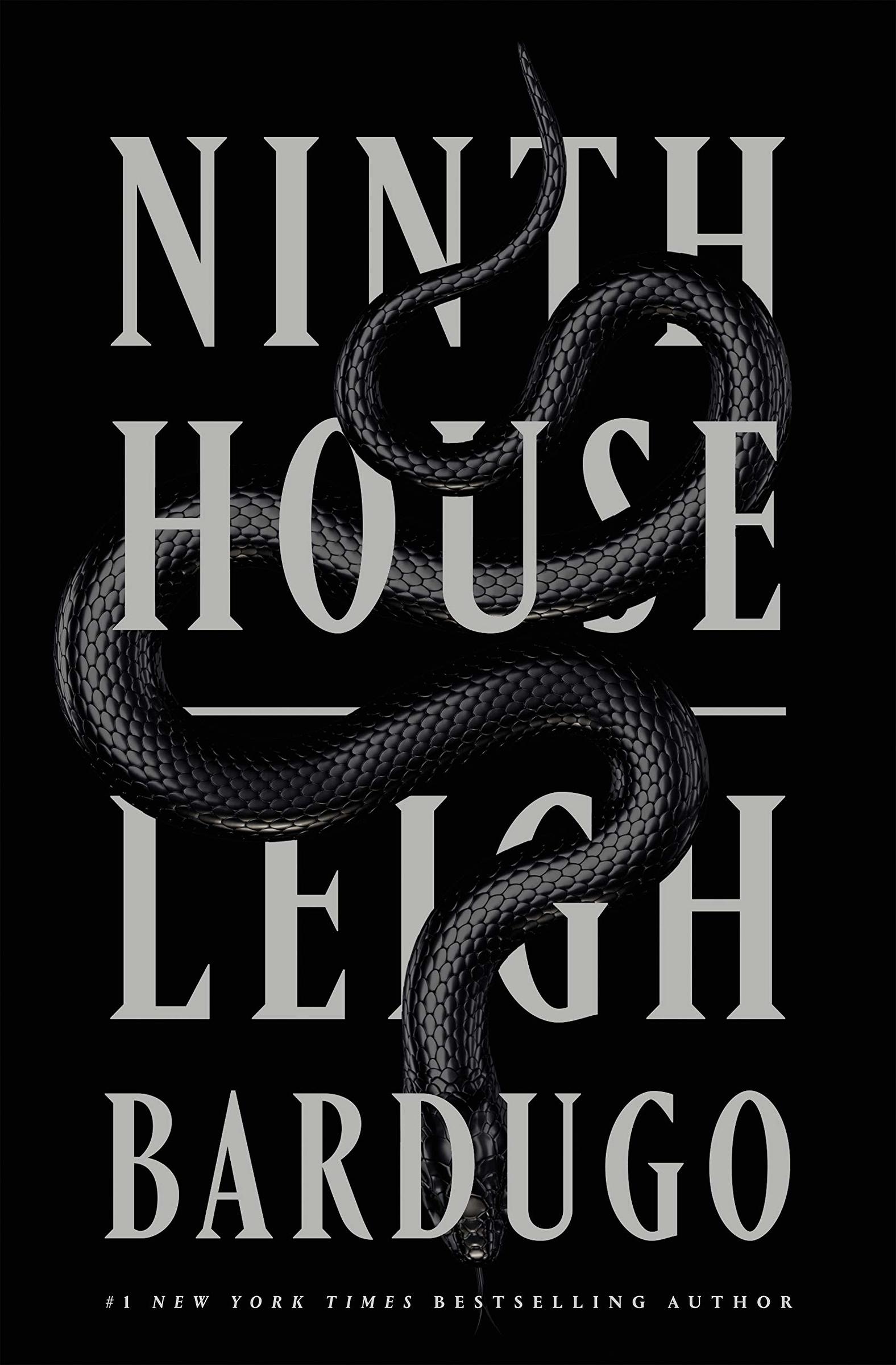 Book Description

NINTH HOUSE is the long-awaited adult debut by the bestselling author of KING OF SCARS, SIX OF CROWS and the GRISHA TRILOGY, soon to be a NETFLIX series
Galaxy 'Alex' Stern is the most unlikely member of Yale's freshman class. Raised in the Los Angeles hinterlands by a hippie mom, Alex dropped out of school early and into a world of shady drug dealer boyfriends, dead-end jobs, and much, much worse. By age twenty, she is the sole survivor of a horrific, unsolved multiple homicide. Some might say she's thrown her life away. But at her hospital bed, Alex is offered a second chance: to attend one of the world's most elite universities on a full ride. What's the catch, and why her?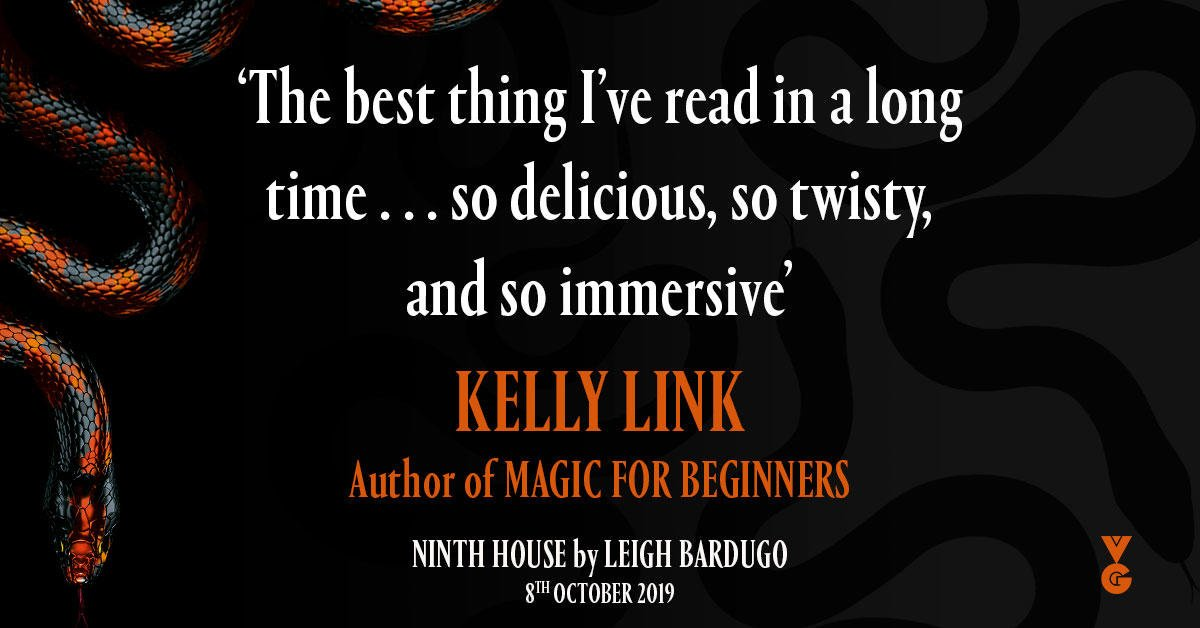 Still searching for answers, Alex arrives in New Haven tasked by her mysterious benefactors with monitoring the activities of Yale's secret societies, well-known to be haunts of the future rich and powerful. But their occult activities are revealed to be more sinister and more extraordinary than she ever imagined . . .
Welcome to a world of secret societies and the occult that's perfect for fans of Deborah Harkness, Neil Gaiman, Susanna Clarke and Ben Aaronovitch.

Amazon.com Review
An Amazon Best Book of October 2019: Leigh Bardugo made her mark writing bestselling young adult fantasy, but now she's doing something a little different with Ninth House, her first adult novel. Bardugo uses Yale's secret societies—their hidden rituals and the power of membership—to create the perfect setting for a story where elitism and the occult are intertwined. In Ninth House we meet Alex Stern, a young woman with nothing left to lose, who is given a strange second chance at a different life—as a freshman at Yale. Alex has been selected to attend not for her academic achievement, but rather to perform a dangerous task for which she is uniquely qualified: finding out who among the secret societies is resurrecting ancient dark magic. Ninth House is an epic read--sharp, dark, and incredibly atmospheric, with a gutsy protagonist and a conclusion that leaves the reader eager for more. --Seira Wilson, Amazon Book Review
Review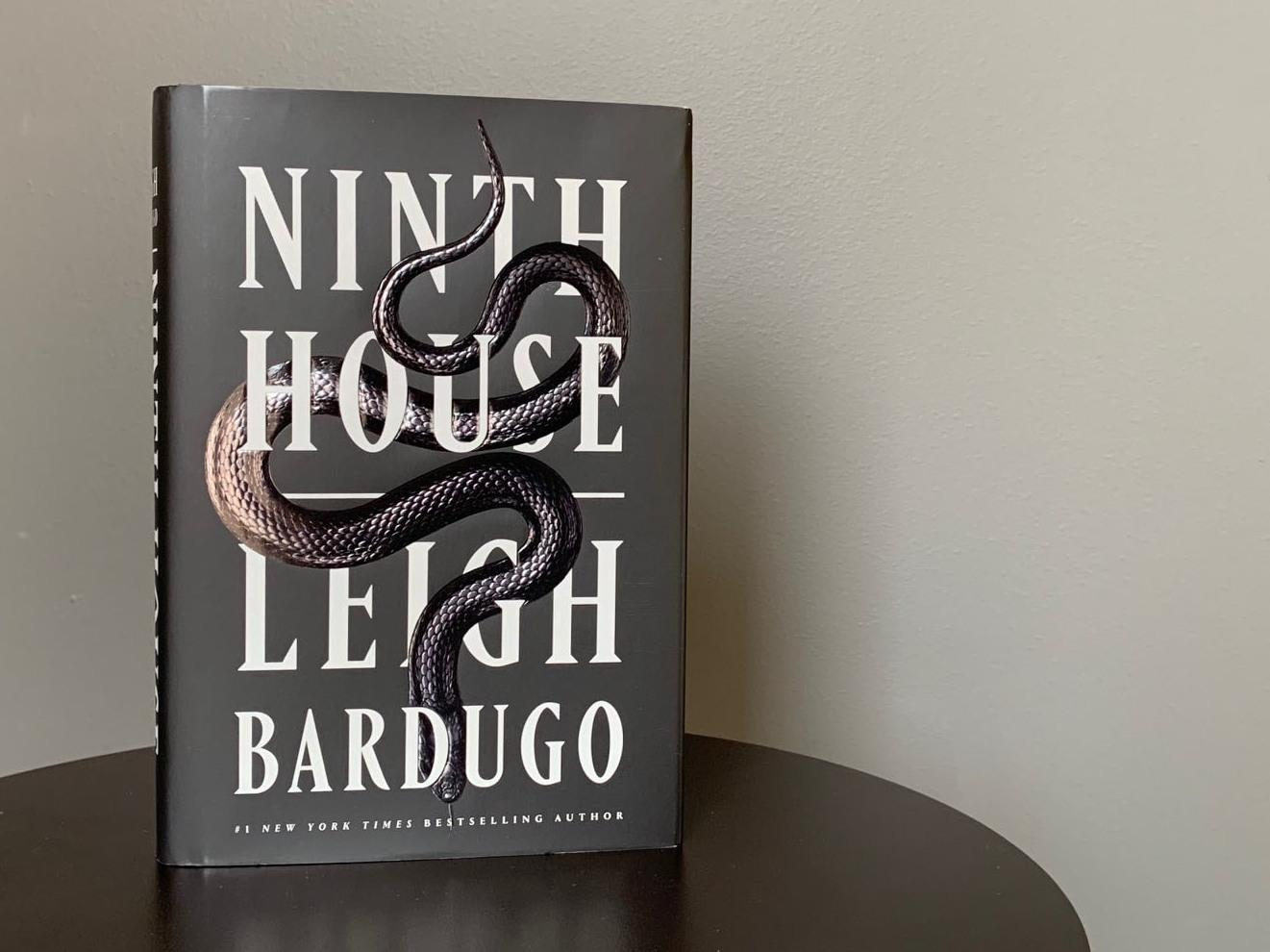 "Ninth House is the best fantasy novel I've read in years, because it's about real people. Bardugo's imaginative reach is brilliant, and this story―full of shocks and twists―is impossible to put down." - Stephen King
"Ninth House is one of the best fantasy novels I've read in years. This book is brilliant, funny, raw and utterly magnificent ― it's a portal to a world you'll never want to leave." - Lev Grossman, New York Times bestselling author of The Magicians
"Ninth House is the best thing I've read in a long time. There's so much magic here that you'll begin to feel it seeping into the room around you as you read, and characters so real you 'll practically hear their voices in your ear. Leigh Bardugo has written a book so delicious, so twisty, and so immersive I wouldn't blame you for taking the day off to finish it." - Kelly Link, author of Magic for Beginners and Get in Trouble.
"Leigh Bardugo's Ninth House rocked my world. I could not get enough of sinewy, ghost-haunted Alex Stern, a heroine for the ages. With a bruised heart and bleeding knuckles, she risks death and damnation ― again and again ― for the people she cares about. I was cheering her on the whole way: from the first brilliant sentence of this book to the last. More, please, Ms. Bardugo." - Joe Hill, New York Times bestselling author of NOS4A2
"In this mesmerizing novel, Leigh Bardugo introduces us to Alex, a high-school dropout who gets a free ride to Yale because of a unique talent. Bardugo's New Haven is plausible and frightening, and I was one rapt reader." - Charlaine Harris, bestselling author of the True Blood series
"With an aura of both enchantment and authenticity, Bardugo's compulsively readable novel leaves a portal ajar for equally dazzling sequels." - Kirkus Reviews (starred review)

"Atmospheric...Part mystery, part story of a young woman finding purpose in a dark world." - Booklist (starred review)

"Genuinely terrific...The worldbuilding is rock solid, the plot is propulsive, and readers will be clamoring for a sequel as soon as they read the last page." - Library Journal (starred review)

"Excellent...Bardugo gives [her protagonist] a thoroughly engaging mix of rough edge, courage and cynicism." - Publishers Weekly (starred review)

"Instantly gripping...Creepy and thrilling...The world of this book is so consistent and enveloping that pages seem to rush by." - BookPage (starred review)

"Simultaneously elegant and grotesque, eerie and earthbound...Wry, uncanny, original and, above all, an engrossing, unnerving thriller." - The Washington Post
Product details (Hardcover)
Series: Alex Stern (Book 1)
Hardcover: 480 pages
Publisher: Flatiron Books (October 8, 2019)
Language: English
ISBN-10: 1250313074
ISBN-13: 978-1250313072
Product Dimensions: 6.4 x 1.5 x 9.5 inches
Product details (Paperback)
Paperback
Language: English
ISBN-10: 1250258391
ISBN-13: 978-1250258397
Product Dimensions: 6.3 x 1.3 x 9.2 inches
About the Author
Leigh Bardugo is a No. 1 New York Times bestselling author of fantasy novels and the creator of the Grishaverse. With over two million copies sold, her Grishaverse spans the Shadow and Bone Trilogy, the Six of Crows Duology, and The Language of Thorns - with more to come. Leigh was born in Jerusalem, grew up in Southern California, graduated from Yale University (where she was a member of one of the campus's oldest secret societies which she declines to name!), and has worked in advertising, journalism, and even makeup and special effects. These days, she lives and writes in Los Angeles, where she can occasionally be heard singing with her band.
Note:
For titles not available, please email your order or queries to bookalicious@hotmail.com or Whatsapp +6012-2952290
Please note we do run out of stocks for some titles while every effort has been made to ensure stock is available for all the titles.
Store and online prices may vary due to currency fluctuations.
Customer comments
| Author/Date | Rating | Comment |
| --- | --- | --- |