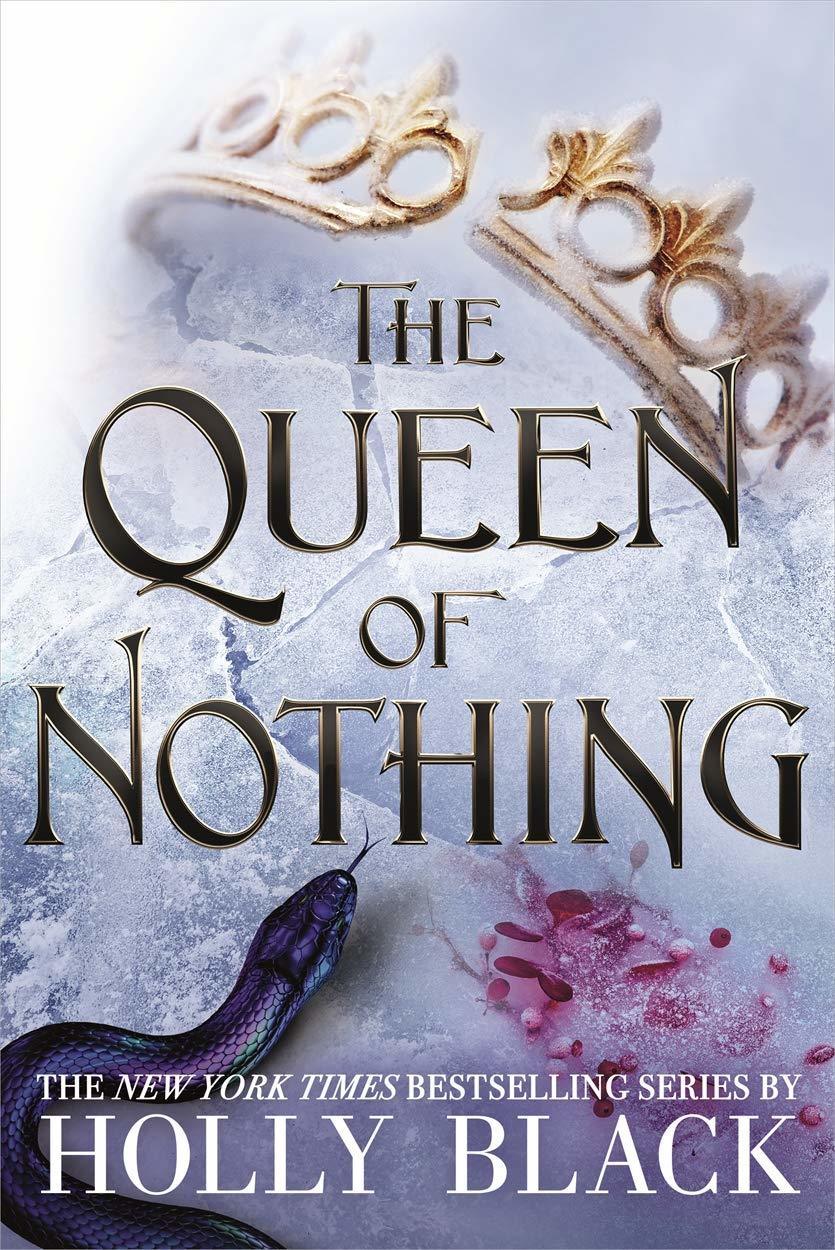 The Queen of Nothing (The Folk of the Air #3) (US edition)
Product description
The intoxicating and bloodthirsty finale to the New York Times bestselling The Cruel Prince, nominated for the CILIP CARNEGIE MEDAL 2019, and New York Times bestseller The Wicked King


After being pronounced Queen of Faerie and then abruptly exiled by the Wicked King Cardan, Jude finds herself unmoored, the queen of nothing. She spends her time with Vivi and Oak, watching reality television, and doing odd jobs, including squaring up to a cannibalistic faerie.


When her twin sister Taryn shows up asking a favour, Jude jumps at the chance to return to the Faerie world, even if it means facing Cardan, who she loves despite his betrayal. When a dark curse is unveiled, Jude must become the first mortal Queen of Faerie and break the curse, or risk upsetting the balance of the whole Faerie world.
Review
Lush, dangerous, a dark jewel of a book. Black's world is intoxicating, imbued with a relentless sense of peril that kept me riveted through every chapter. This delicious story will seduce you and leave you desperate for just one more page, Leigh Bardugo, #1 New York Times bestselling author of Six of Crows


Holly Black is the Faerie Queen, Victoria Aveyard


Complex, nuanced characters, frank sensuality, and thorn-sharp intricate storytelling all conspire to ensnare, Guardian
About the Author
Holly Black is the author of bestselling contemporary fantasy books for kids and teens. Her titles include the Spiderwick Chronicles (with Tony DiTerlizzi), The Coldest Girl in Coldtown, the Magisterium series (with Cassandra Clare) and the Folk of the Air series, which begins with The Cruel Prince in 2018, nominated for the CILIP CARNEGIE MEDAL 2019, and winner of the Silver Inky for best International YA book. She has been a a finalist for an Eisner Award, and the recipient of the Andre Norton Award, the Mythopoeic Award and a Newbery Honor. She lives in New England with her husband and son in a house with a secret door. Follow Holly at blackholly.com or @HollyBlack
Product details
Format Paperback | 320 pages
Dimensions 154 x 230 x 24mm | 381g
Publication date 19 Nov 2019
Publisher Hachette Book Group USA
Language English
ISBN10 0316426253
ISBN13 9780316426251
Note:
For titles not available, please email your order or queries to bookalicious@hotmail.com or Whatsapp +6012-2952290
Please note we do run out of stocks for some titles while every effort has been made to ensure stock is available for all the titles.
Store and online prices may vary due to currency fluctuations.
Customer comments
| Author/Date | Rating | Comment |
| --- | --- | --- |