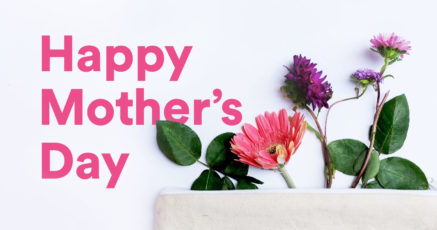 Every mother deserves a good story and books are certainly the best present for the bibliophile mom.
The School for Good Mothers by Jessamine Chan
Every mother has a bad day...don't they? Frida is the mother of a 1-year-old daughter, Harriet, for whom she shares joint custody with her ex-husband. On a particularly overwhelming day, Frida leaves Harriet alone for a few hours. To Frida's horror, she's soon been reported for neglect and an investigation into her capacity as a mother begins.
Please Look After Mother by Shin, Kyung-Sook (2011 Man Asian Literary Prize)
The story of So-nyo, a wife and mother, who has lived a life of sacrifice and compromise. Their story will reconnect you to the story of your own family, and to the forgotten sacrifices that lie at its heart.
Our Missing Hearts by Celeste Ng (Thought-provoking, heart-wrenching' Reese Witherspoon, a Reese's Book Club Pick)
From the #1 bestselling author of Little Fires Everywhere, a deeply heart-wrenching novel about the unbreakable love between a mother and child in a society consumed by fear.
Dancing in the Mosque: An Afghan Mother's Letter to her Son by Homeira Qaderi
How far would you go to protect yourself? Your dignity? Your family? An exquisite and inspiring memoir about one mother's unimaginable choice in the face of oppression and abuse in Taliban-controlled Afghanistan.
The Mother-in-Law by Sally Hepworth
She has never approved of you. But it's when her body is found the secrets really start to come out ... A new domestic page-turner about that trickiest of relationships and what happens when it all goes wrong
Battle Hymn of the Tiger Mother (Illustrated) by Amy Chua
At once provocative and laugh-out-loud funny, Battle Hymn of the Tiger Mother ignited a global parenting debate with its story of one mother's journey in strict parenting.
Philomena: The True Story of a Mother and the Son She Had to Give Away by Martin Sixsmith
The tale of a mother and a son whose lives were scarred by the forces of hypocrisy on both sides of the Atlantic and of the secrets they were forced to keep. Now, an inspiring the film starring Judi Dench and Steve Coogan, and directed by Stephen Frears,
My Grandmother Sends Her Regards and Apologises by Fredrik Backman

Heartbreaking and hilarious in equal measure, by the author of the New York Times bestselling phenomenon A Man Called Ove will charm and delight anyone who has ever had a grandmother.
The Night Watchman by Louise Erdrich (Winner of the Pulitzer Prize in Fiction 2021)
This novel switches perspectives between two members of the Chippewa tribe: Thomas, a night watchman following the passage of a tribal "emancipation" bill, and Patrice, a young girl who wants to make enough money to travel to Minnesota and go on the hunt for her older sister, who has disappeared. Louise Erdrich, whose own mother is French and Ojibwa, won the 2021 Pulitzer Prize for this novel.
The Light We Carry: Overcoming In Uncertain Times by Michelle Obama
The former First Lady shares her practical wisdom and powerful strategies for staying hopeful and balanced in today's highly uncertain world.
The Braid by Laetitia Colombani
Three women. Three countries. One unforgettable journey. The Braid is a vibrant and singular reminder of what connects us all – across borders, across languages, across cultures.
---
Related products