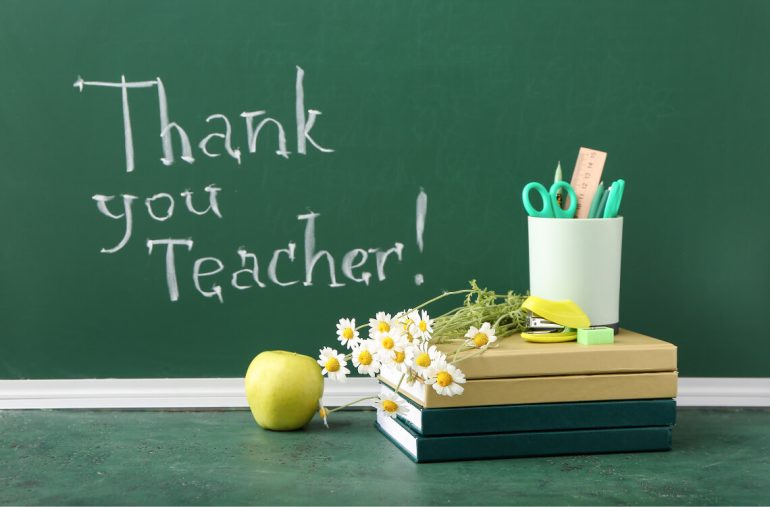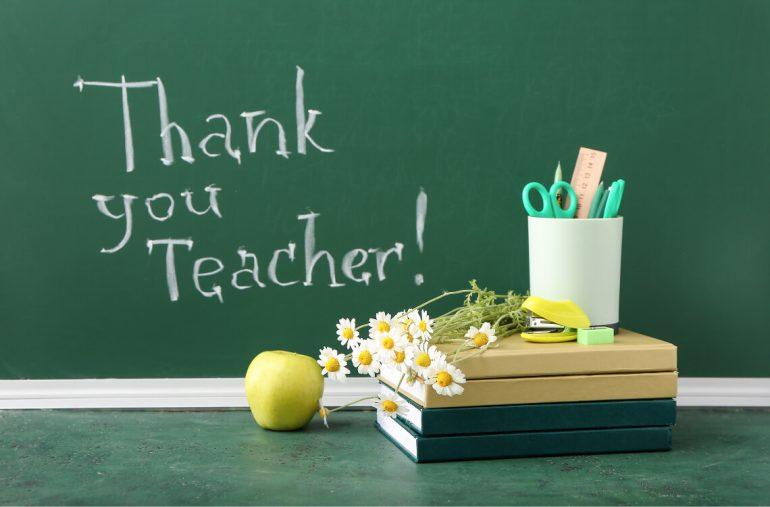 The duties of a teacher are neither few or small, but they elevate the mind and give energy to the character
Dorothea Dix
Teachers work tirelessly to educate, support, and grow young people into citizens of the world. Let us celebrate and honor teachers everywhere for the work they do! These hand-picked books make great gifts to say thanks to your favourite teacher in your life on Teachers Day or any time of the year!
Goodbye Mr Chips by James Hilton
The heart-warming classic novel about an unforgettable teacher that inspired three film adaptations.
To Sir, With Love by by E. R. Braithwaite
The inspirational story of one man overcoming prejudice in a tough East End school. Don't miss the unforgettable film starring Sidney Poitier in the titular role.
The Hill We Climb by Avery Corman
Amanda Gorman's powerful and historic poem "The Hill We Climb," read at President Joe Biden's inauguration, is now available in a special edition with an enduring foreword by Oprah Winfrey, this keepsake celebrates the promise of America and affirms the power of poetry. A great gift to say thank you to any teacher.
The Anne of Green Gables series by L.M. Montgomery
A gorgeous gift set of a classic-for-all-ages featuring the big-hearted, headstrong red-haired orphan who can't help but get into scrapes.
The Little House Books: A Pioneer Chronicle by by Laura Ingalls Wilder
The timeless Little House series tell the story of Laura's real childhood as an American pioneer, and are cherished by readers of all generations. They offer a unique glimpse into life on the American frontier, and tell the heartwarming, unforgettable story of a loving family.
The Wee Free Men: A Tiffany Aching Novel (Discworld Novels) by Terry Pratchett
There's trouble on the Aching farm: monsters in the river, headless horsemen in the lane--and Tiffany Aching's little brother has been stolen by the Queen of Fairies. Getting him back will require all of Tiffany's strength and determination (as well as a sturdy skillet) and the help of the rowdy clan of fightin', stealin', tiny blue-skinned pictsies known as the Wee Free Men!
The Rosie Project by Graeme Simsion
This debut novel is a gem of a novel about a rather awkward university professor's search for love. We loved this unconventional romance.
Teacher Man: A Memoir by Frank McCourt
From the Pulitzer Prize-winning, mega-bestselling author who wore his celebrity with extraordinary grace comes a magnificently appealing book about teaching and about how one great storyteller found his voice.
The Story of My Life by Helen Keller
Helen Keller's personal recollections and correspondence reveal her relationship with her beloved teacher, Annie Sullivan, and the problems and obstacles she encountered as she struggled to overcome her handicaps.
The Uncle Tom's Cabin (The Annotated Books) by Harriet Beecher Stowe
Declared worthless and dehumanizing by James Baldwin in 1949, Uncle Tom's Cabin has lacked literary credibility for fifty years. Now, in a ringing refutation of Baldwin, Henry Louis Gates Jr. demonstrates the literary transcendence of Harriet Beecher Stowe's masterpiece.
---
Related products