In the start of a brand-new YA series for the authors, we meet the new girl from America – Audrey – and Ivy; her new roommate at Illumen Hall boarding school. Ivy is less than happy about having to share with the new girl, and the roommates get off to a tense start. But when a body of a girl is discovered at the school with a tattoo of a magpie on her back, Audrey and Ivy are drawn into the mystery behind this strange murder. As an unlikely friendship develops, the girls soon realise that there's something very dangerous happening at their school.
Ahead of the big publication day, we asked Amy & Zoe about their joint literary venture, from what it's like having a writing partner in crime / wing woman, to what we can expect from this deliciously dark and brooding story.
Here's everything you need to know about your latest YA obsession!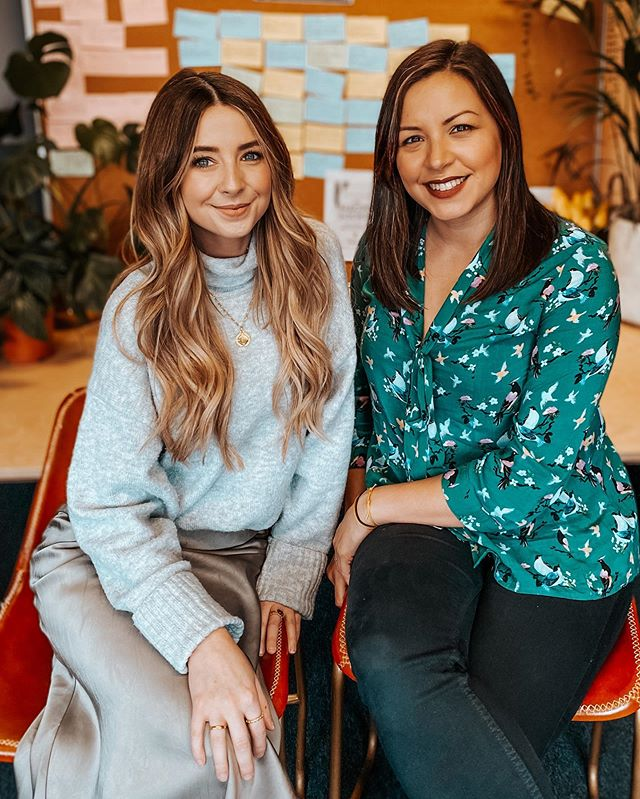 What was the main inspiration behind The Magpie Society: One For Sorrow?
Zoe: Amy & I had worked together back in 2013-2016 as she was my editor for the Girl Online novels. We always talked about our love of PLL, true crime, tv dramas and horror and the idea of creating something similar ourselves became something we talked about regularly. We particularly loved the idea of a boarding school, superstitions, secrets and mystery.
Amy: We'd had some really long chats about the kind of books and shows we love to read and watch, and from that, we knew we really wanted to ground our new book series in really particularly British traditions, omens and superstitions. One of those is how we 'salute' magpies – something a lot of us do, but we don't necessarily give a second thought as to where the tradition comes from! Once we had that, the idea of a secret society named after magpies sprung to life, and the rest of the book unfolded from there…
Describe the book in 3 emojis…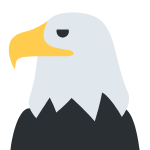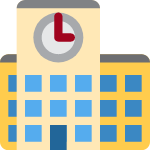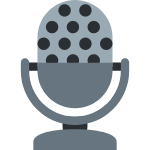 (If the bird could be a magpie that would be perfect!)
How did you come up with the name for the book?
Zoe: As a large part of the book is based around the Magpie Society and the superstitions surrounding magpies, we felt that the creepy nursery rhyme "One for sorrow, two for joy" felt completely apt. Not only is the rhyme eery, but having sorrow in the title also made complete sense with the overall plot of the book.
Amy: Yes, definitely a simple one! Once we'd settled on the rhyme, it made so much sense to title our first book after the first line in the poem.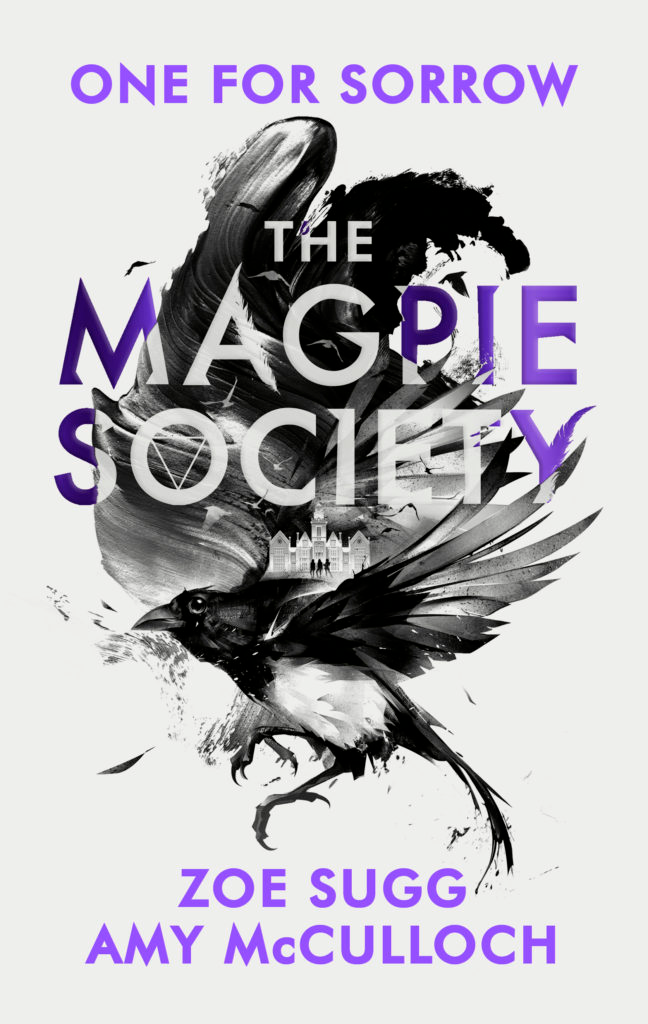 How long did it take to write the book?
.
Zoe: We started plotting the book loosely back in 2017/2018 and then really focused on characters and storyline through 2019 before knuckling down and starting the writing at the start of 2020
.
Amy: Probably six months of intense writing, and then some very fast editing! But because we had plotted the book so well beforehand, the writing came so much more easily…
.
What comes first the plot or the characters?
.
Zoe: It's a bit of both. Amy and I knew the storyline and where we wanted the book and the series to go, and then characters became a lot more clear once we knew this. However, when you get a real sense of a character you can also adjust certain elements of the storyline to work well with them as you write too.
.
Amy: As Zoe said, a bit of both! For this book, we knew that we wanted to write from the points of view of two different characters, to reflect both of our writing voices and bring a unique structure to the novel. So developing Ivy and Audrey was a massive focus for us in the beginning.
Can you tell us a little bit about your co-writing process – how did that work, and how does your writing process/writing habits differ as individual authors?
Zoe: Co-writing is so much fun. Having that person to bounce ideas back and forth with, to build scenes and characters with and combine ideas makes it such an enjoyable experience. If I was ever stuck for a word or was having a bit of a writer's block, having Amy a text or phone call away always helped. We have written alternate chapters as a character each and so before lockdown, we were able to bullet-point what we wanted to happen in each chapter and work on those with each other in real life. After lockdown happened, we used WhatsApp, voice notes and face times to chat about different bits we were writing and go back and forth with one another. We're both pretty similar when it comes to our writing processes however I've learnt over the years that my sentences can get very long and I can get very waffly! I prefer writing dialogue and feel like this is one of my stronger points, whereas I think Amy is particularly fabulous at scene-setting and description. So together we made for an epic team!
Amy: Zoe is spot on. We're pretty complementary as writers, and we both have different skills. Zoe has a fantastic, natural ear for dialogue, and I love to build atmosphere. We plotted the whole thing together, but wrote our individual chapters separately (and then there are a few interim chapters – the podcasts – that we wrote together). This is the first book I've written with a co-author and I've loved doing it! Writing can be quite isolating and having someone to bulldoze through writer's block with has been so much fun, and I think the book is so much stronger for it.
The book tackles some dark topics, was the modern gothic genre always something you both wanted to tap into?
Zoe: Yes! We love watching and reading a good twisty storyline. Something with depth, mystery and a lot of drama, so we always wanted the book to have a bit of all that mixed in.
Amy: Absolutely – also when you have all long, twisted history of England to play with, and a big creepy, meandering school built by the sea, with the waves crashing and the cliff edge crumbling… the gothic atmosphere just builds itself! Magpies too have such a fascinating history and mythology. It was brilliant to get to play with that.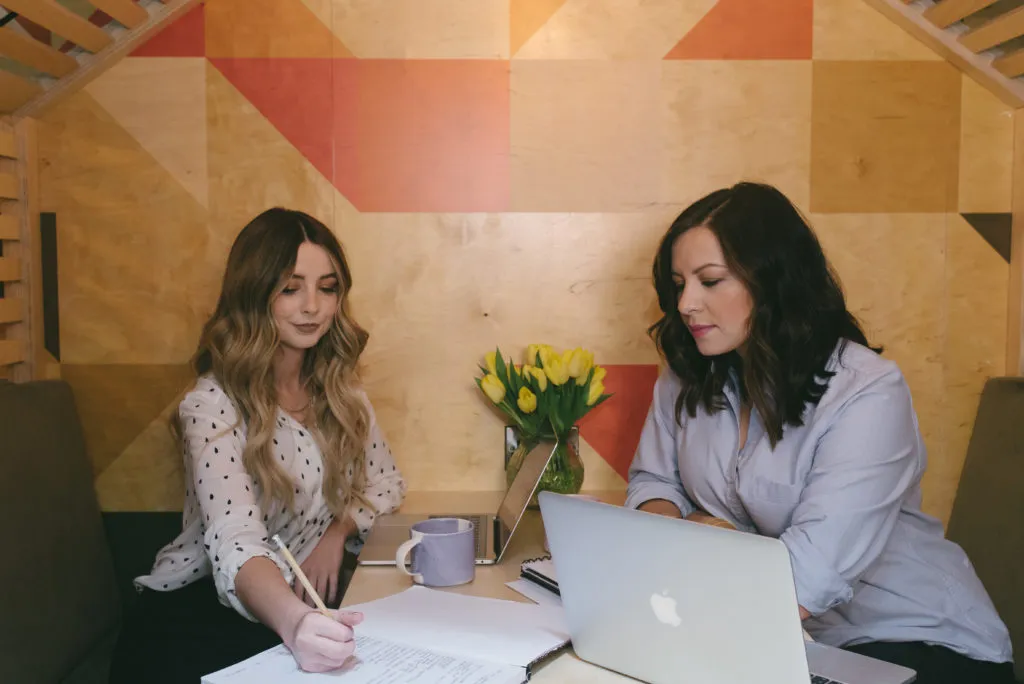 How do you come up with your ideas? Is it something that happens all in one go before you write or as you go along?
Zoe: We had talked back and forth about things we definitely wanted to include in the novel but we also scheduled in lots of brainstorming meetings where we scribbled down a lot more detail. When it came to starting to write the bulk of the book, we already knew a lot about what we wanted to include. We definitely changed bits, added bits and removed bits as we went though. In fact, we made some quite big changes in our last round of edits!
Amy: I'm always on the hunt for great ideas, and in the long gestation period for these books, I was often sending links to shows or articles or images to Zoe saying, what do you think about this? Would this work for the story? We spent time on Pinterest and definitely had some strange internet searches. It's amazing how much the plot can change direction throughout the writing and editing process, but we discussed all the ideas between us.
How does the writing process differ when you're writing a series of connected fiction as opposed to a stand-alone book?
Zoe: Amy and I have planned out a much larger storyline across multiple potential books. Because of this, we have to make sure each book plants clues and Easter eggs along the way which has been new for me but I've enjoyed it so much. It's also meant that this has taken us much longer!
Amy: Yes, this was something that was so important to Zoe and me, and is one of the reasons why it took so long to go from idea to finished first book! We've had to work in various layers of plot – we wanted to make the first book a satisfying read (though with a tantalising cliff hanger to keep readers intrigued for the next book), and then we have key plot elements that will connect up in a final book. We both agreed that we love it when it's clear that the writers of a long book series or tv show know the 'end game' from the beginning, so we wanted to make sure we attempted that too. That being said, each book has to work in its own right, and the characters often have minds of their own! So even our plot for the second book has had to adapt and change based on the events of the first, but always for the better.
Which character do you connect to the most?
Zoe: Ivy is obviously a character I have really enjoyed writing, and although we aren't alike, I do feel a sense of connection with her and I'd love to know her in real life.
Amy: Audrey is "my" point of view character, and I loved writing her! But both main characters are a blend of Zoe and I, highlighting different aspects of our personalities. I also really connect to Clover – I love her feistiness and she was great fun to write.
What's been the highlight of writing this book?
Zoe: Getting to work with Amy! Honestly, it's so nice co-writing because if you feel yourself having a little wobble, feeling a little insecure or unsure about something, having your co-writer to be able to message with woes and for a bit of inspiration completely changes the experience!
Amy: Aw, thank you Zoe! Working with you has been an absolute pleasure too. I loved the whole writing process, but I think the highlight for me has been actually finishing the first book! Seeing our vision come to life and turn from a huge jumbled mass of ideas into the novel it is today has been amazing. Zoe and I both so clearly knew what we wanted this book to be, but sometimes when you're in the middle of the writing process, it's hard to see the wood for the trees. Now that the first book is done, with the most gorgeous cover and package from the team at Penguin, I can genuinely step back and see how much work has gone into it all and how proud I am of the finished product… and how excited I am to get started on the next book!
What inspires you to keep writing on the days when the writing magic just isn't happening?
Zoe: Don't force it and to do it during the hours of the day you feel most "Awake". For me, that's first thing in the morning! Once those afternoon hours creep in I know I need to put my laptop away as I can feel my brain start to slow down. I am my most productive and creative in those very first hours of waking up so I try and get as much done then as possible. If you force it you can also start to put a lot of pressure on yourself and you might not necessarily be getting your best work down on the page!
Amy: My top tip is don't necessarily feel like you have to write a book "in order". If you're feeling blocked but there's a scene coming up that you're really excited to write, go ahead and jump to that! Sometimes if you're excited about something, that really comes across on the page… and if it's proving difficult to write, maybe that's not the right scene (or you're not in the right mindset to do it justice). Give yourself permission to jump around, and just get those words down. As long as you're managing a little bit each day, before long you'll have a finished book!
I also very much subscribe to what's called the "pomodoro" method, which is to write in focused blocks of 25 minute intervals. In those 25 minutes, you don't check social media or the internet, you don't go to the bathroom or make a cup of tea, you just focus on the writing (even if you stare at a blank page for 25 minutes – daydreaming is writing too!). If I do two or three of those a day, I find that I'm much more productive than sitting for hours at my desk – where time normally ends up disappearing in the black hole of procrastination…
Does where you sit down to write matter, and how did you get into the mindset of each of your characters or the mood for certain scenes?
.
Zoe: I have a few places I like to write, and none of them are in my office or at my work desk. I like sitting in my kitchen window at the barstool, on the sofa or the floor using the coffee table as a desk or even sat up in bed. I think wherever you feel most content, comfortable and inspired! I also can't write in silence, so I have to have a bit of background noise! I wouldn't say I get into the mindset, but I certainly try and channel the copious amounts of BBC Dramas I've watched over the years when I'm writing certain characters or storylines.
.
Amy: I've definitely trained myself to be able to write anywhere – at my desk, on the sofa, on a train, in a coffee shop… wherever I have a pen and a notebook, I can write! Since I ended up doing the bulk of the writing in lockdown, I definitely got comfortable writing on my sofa – but I loved to have a little ritual of making myself a cup of coffee, lighting a candle, turning on my writing playlist and then setting down to work. I like to write to instrumental film scores and classical music – it puts me in a good writing headspace, even if it doesn't quite match the atmosphere of the book.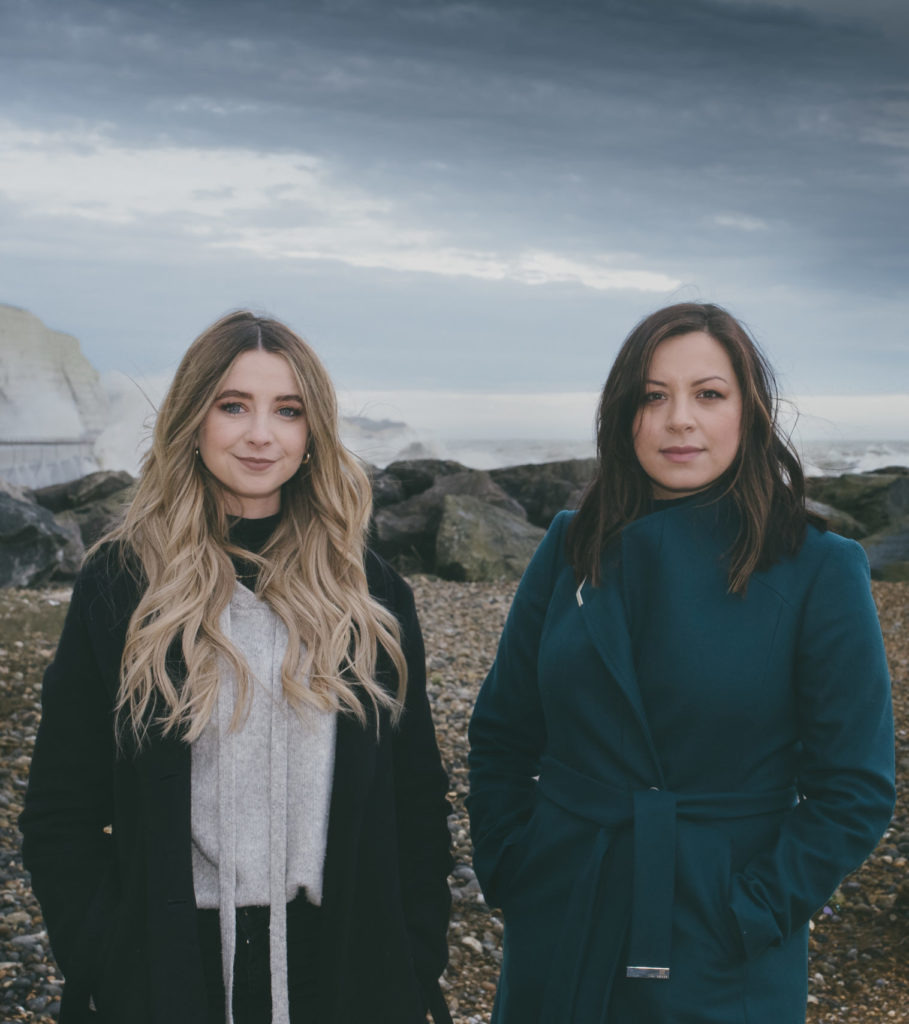 What do you hope readers will take away from reading The Magpie Society: One For Sorrow?
Zoe: Something that they feel they can get lost in, a page-turner, connections with the characters and the urge to want to read more!
Can you share something about the book that's not n the blurb… tease us!
There's a scene in particular that unites both our female lead characters that I LOVE and it may involve a touch of nudity with a healthy dollop of girl power.
Amy: Agreed! I hope readers are gripped, intrigued, and left wanting just that little bit more. I also wonder if, like me, readers will be left wishing they could visit Illumen Hall. No spoilers, but I would definitely like to get lost in the building…
Can you share something about the book that's not in the blurb… tease us!
Zoe: There's a scene in particular that unites both our female lead characters that I LOVE and it may involve a touch of nudity with a healthy dollop of girl power.
Amy: Ooh yes, that's a good one! I love it that the school itself almost becomes its own character in the book, and we find Ivy and Audrey uncovering its secrets, which are almost as dark as their own…
What are some of your top tips for aspiring novelists?
Zoe: Go at your own pace, don't constantly compare your writing style with everyone else's, submerge yourself in the research before writing and have fun!
Amy: It's a bit of a cliché but my number one tip for aspiring novelists is to make sure you actually finish your book! It's so easy to get hung up on those opening pages, or get bogged down in a saggy middle, and so pushing through to the end is (in my opinion) the hardest bit. Try to quiet the voice in your head telling you that it's no good, or that you won't get published, or that it's too similar to something already out there. Finishing a book is a huge accomplishment in itself, and once you're done, you can always go back over it and make it better! But it's impossible to edit a blank page…
What do you think is the recipe for a good book?
Zoe: For me, it's scene-setting and descriptions, great characters and friendships, edge of your seat page-turner, drama and grit and nice big shocking twist!
Amy: Yes! I love it when a book has a setting you want to visit, characters you want to know in real life, and a mystery so intriguing, you have to keep turning the pages to know what happened.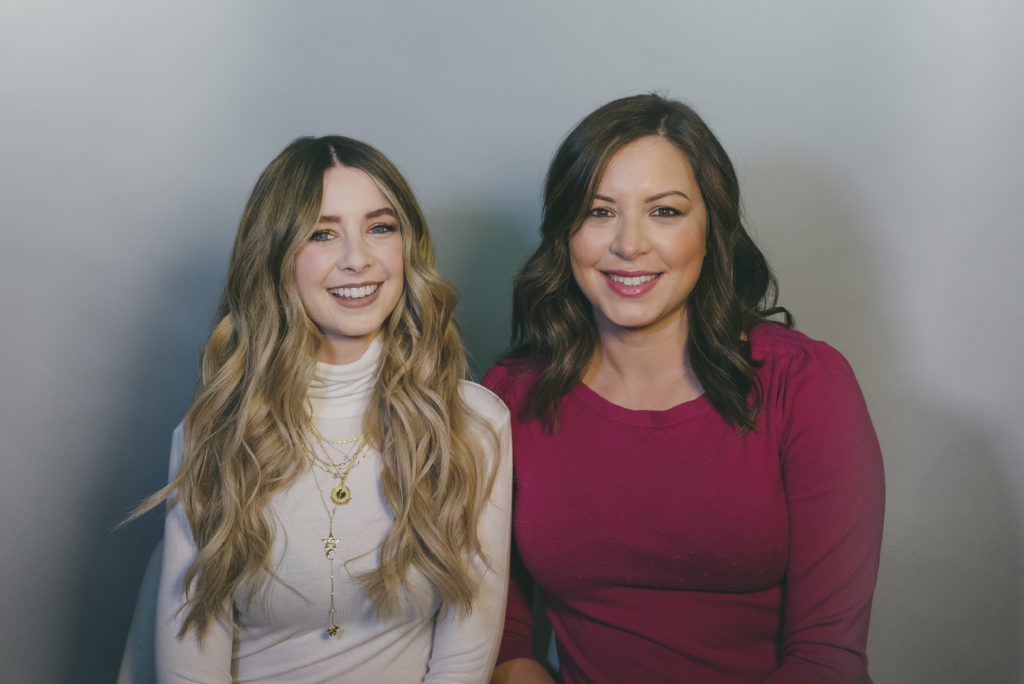 The setting adds much to the texture of the story. Can you tell us about why you chose to set the story there?
Zoe: We loved the idea of having something along the Kent coast with the chalky hills and a pebbly beach. We also really wanted it to be set in a boarding school as we love the grandeur and eerie feel to them, especially the really old ones.
Amy: Yes! I love it when a book has a setting you want to visit, characters you want to know in real life, and a mystery so intriguing, you have to keep turning the pages to know what happened.
Best bit about having a writing partner…
Zoe: Getting to work on something with a friend and having that person to bounce ideas around with!
Amy: The fact that I get as much joy out of reading Zoe's chapters as I do out of writing my own, and seeing the story weave together! After that, it's getting to build this incredible world and characters with a great friend. It's been great fun, and we're already getting started on book two!