In his first-ever short story collection, which spans forty years of work and features many never-before-published pieces, international bestselling author and legendary creator of From Hell, The League of Extraordinary Gentlemen and other modern classics, Alan Moore, presents nine stories full of wonder and strangeness, each taking us deeper into the fantastical underside of reality.

In A Hypothetical Lizard, two concubines in a brothel for fantastical specialists fall in love, with tragic ramifications. In Not Even Legend, a paranormal study group is infiltrated by one of the otherworldly beings they seek to investigate. In Illuminations, a nostalgic older man decides to visit a seaside resort from his youth and finds the past all too close at hand. And in the monumental novella What We Can Know About Thunderman, which charts the surreal and Kafkaesque history of the comics industry over the last seventy-five years through several sometimes-naive and sometimes-maniacal people rising and falling on its career ladders, Moore reveals the dark, beating heart of the superhero business.
From ghosts and otherworldly creatures to theoretical Boltzmann brains fashioning the universe at the big bang, Illuminations is exactly that - a series of bright, startling tales from a contemporary legend that reveal the full power of imagination and magic.

Review
'Illuminations is a wonderful collection, brilliant and often moving. A few are stories I've loved for years (in one case, for decades), some were new to me, often managing to be both mind-expanding and cosmic while utterly rooted in our urban reality, written in language that coruscates, concatenates and glitters. But the short stories in this book also turn out to be a sort of camouflage, or a frame, for 'What We Can Know About Thunderman,' a short novel that's a scabrous, monstrous, often hilarious, unmasking and reinvention of the people who made the comics, and the lives destroyed by the four colour funnies. It's Alan Moore's Guernica, a time-hopping ontological Imaginary Story that refuses to leave your head after you've read it' ― Neil Gaiman
Burn[s] with Moore's soaring intelligence and riotous humanity ... An assemblage of eerie sublimities with more pyrotechnics than Guy Fawkes Day - and just as many shadows - the book showcases all of Moore's strengths as a fantasist ... Moore has never encountered a genre he cannot subvert, often fiendishly . and yet what lingers is not his creative irreverence but his ability to inhabit his human and inhuman characters alike ... A dynamite story collection and a dynamite monster manual ... Remarkable ― Junot Diaz, New York Times Book Review
Breathless and bewildered I read, re read and re re read ILLUMINATIONS . Slipping into its tale of perilous nostalgia ― Toby Jones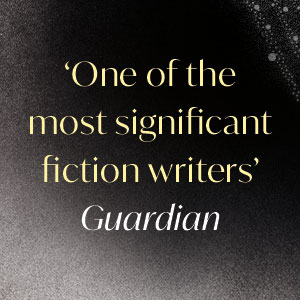 .
[Alan Moore] is the Shakespeare of the comic book ... His prose fiction thrums with the
zest of somebody who feels newly untrammelled ... conveying the exhilarating sense of words rushing to catch up with the author's never-ending stream of ingenious ideas
― Daily Telegraph
The original cantankerous high priest of comics ... Moore's writing is as brilliant as ever-from dizzying wordplay in scene-setting detail to cuttingly succinct summaries. Loyal fans of Moore in all his incarnations will love this collection ― Wall Street Journal
One of the great fiction minds of his generation ― Rolling Stone
The king of comics ― Guardian
Moore makes the parochial universal, the mundane sublime and the temporal neverending ― Financial Times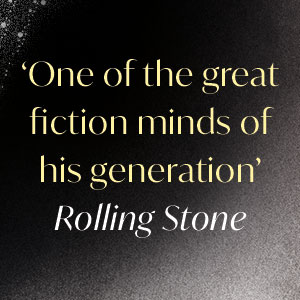 His bighearted passion for his people ... and the whole monstrous endeavour of the human condition is infectious. I'm not sure there's a God, but I thank Her for Alan Moore
― Entertainment Weekly
One of the most significant fiction writers in English ... Moore's influence can be felt everywhere-in our literature, on our screens, in our politics ― Guardians
A master of imagination ... [Moore's] trademark qualities - vividly detailed renderings of alien landscapes, investigations into complex human psyches, plot-driven arcs, regular mini-cliffhangers - are all present and happily correct. Better still, the huge heart and romantic streak that long set him apart from most comics writers has remained intact. The zealots will savour every delightful word. ― Big Issue
Legendary graphic novelist Moore burnishes his reputation in his first prose collection ... This brilliant volume dazzles at every turn ― Publishers Weekly
Here is an author who possesses a mastery of language teamed with a seemingly limitless imagination, all underpinned by a sanguine, occasionally waspish sense of humour ... His prose-only work is so permeated by buoyant, brilliant imagery that it can soar aloft by itself ― Financial Times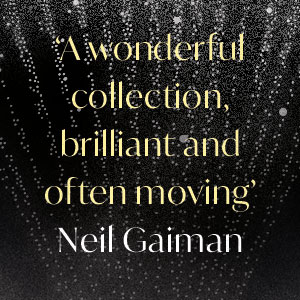 Product details
Publisher ‏ : ‎ Bloomsbury Publishing (11 Oct. 2022)
Language ‏ : ‎ English
Hardcover ‏ : ‎ 464 pages
ISBN-13 ‏ : ‎ 978-1526643162
Dimensions ‏ : ‎ 24.2 x 4.3 x 16.5 cm
Customer reviews: 4.3 4.3 out of 5 stars 200 ratings