Product description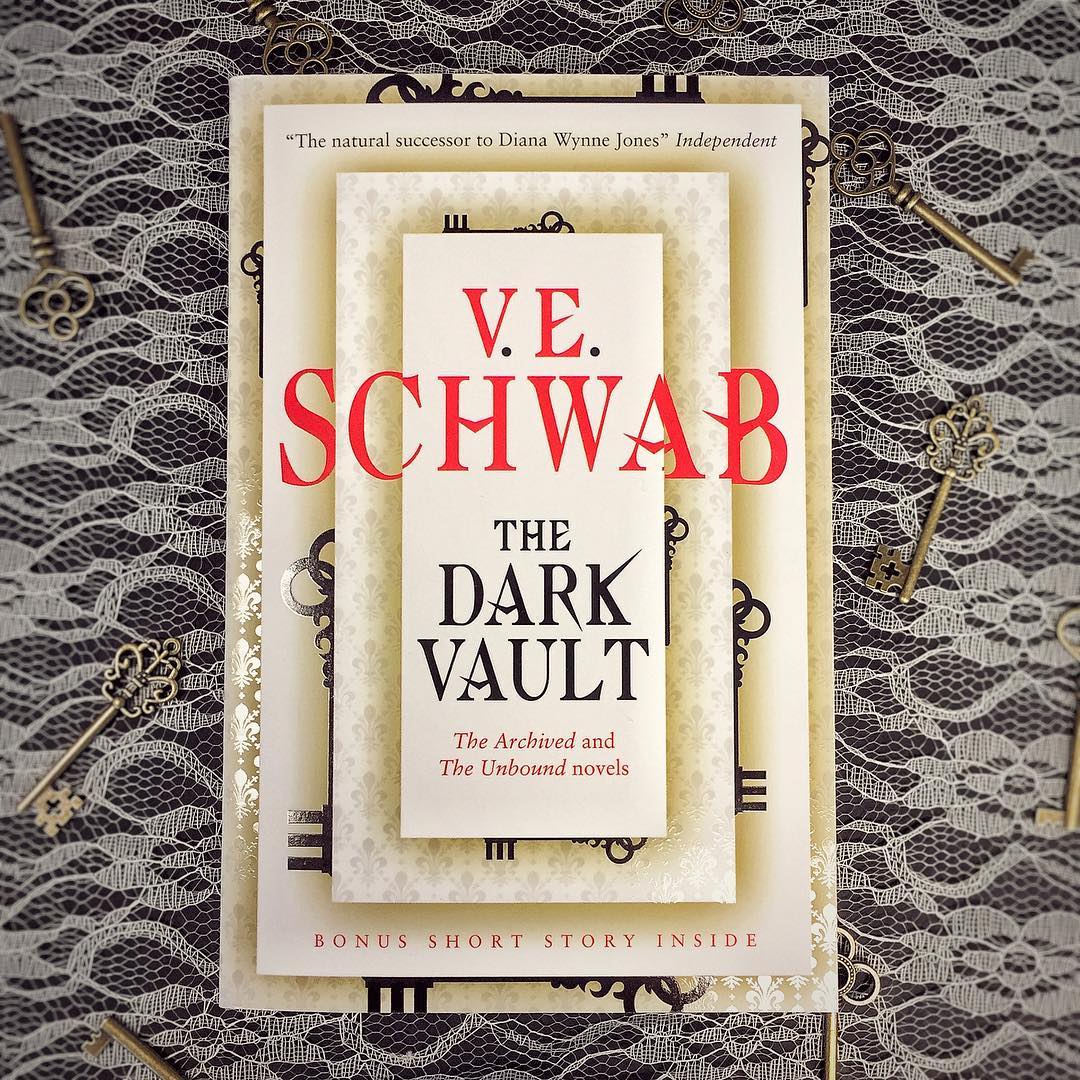 Two timeless novels, now bound together in this thrilling collection
Each body has a story to tell, a life seen in pictures only Librarians can read. The dead are called Histories, and the vast realm in which they rest is the Archive.
Mackenzie Bishop's grandfather first brought her here four years ago, when she was twelve years old, frightened but determined to prove herself. Now her grandfather is dead, and Mac has grown into what he once was: a ruthless Keeper, tasked with stopping often-violent Histories from waking up and getting out. Because of her job, she lies to the people she loves, and she knows fear for what it is: a useful tool for staying alive.
Review
"Schwab successfully melds contemporary gothic with a moving coming-of-age tale." --The Guardian
"The unique mythology is a fascinating one, with new layers being uncovered across both tomes, but what will really hook you is the protagonist... The Dark Vault is every bit as good as Schwab s subsequent works" --Starburst

"We all know that Schwab is a master of creating fantastical, yet recognisable worlds, and of having some of the most badass characters out there. This is no disappointment in any of those areas, or in fact any area... Another masterful story from Schwab! 5/5*s" --Words of a Paige
"I always think that [Schwab] writes action really well and it was no different here; the tension was palpable." --The Paperback Piano
"The Dark Vault is compulsively readable, entertaining, and above all, a captivating, and immensely worthwhile novel that you don t want to miss out on." --Sprinkles of Dreams
"Completely captivating from beginning to end." --Drizzle & Hurricane Books
About the Author
V.E. Schwab is the No.1 New York Times bestselling author of ten books, including This Savage Song and the Darker Shade of Magic series, whose first book was described as "a classic work of fantasy" by Deborah Harkness. It was one of Waterstones Best Fantasy Books of 2015, The Guardian s Best Science Fiction novels, and a Telegraph choice. The Independent has called her "The natural successor to Diana Wynne Jones."
Product details
Format Paperback | 704 pages
Dimensions 130 x 198 x 50mm | 513g
Publication date 11 Jan 2019
Publisher Titan Books Ltd
Publication City/Country London, United Kingdom
Language English
ISBN10 1789090857
ISBN13 9781789090857