Product Description

SUNDAY TIMES BESTSELLER - FEATURED IN RADIO 2'S 2020 BOOK CLUB WITH JO WHILEY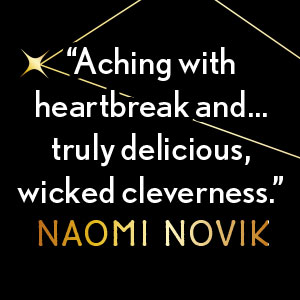 In the vein of The Time Traveler's Wife and Life After Life, The Invisible Life of Addie LaRue is New York Times bestselling author V. E. Schwab's genre-defying tour de force.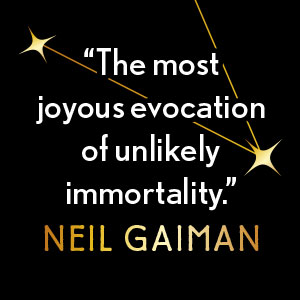 When Addie La Rue makes a pact with the devil, she trades her soul for immortality. But there's always a price - the devil takes away her place in the world, cursing her to be forgotten by everyone.
Addie flees her tiny home town in 18th-Century France, beginning a journey that takes her across the world, learning to live a life where no one remembers her and everything she owns is lost and broken. Existing only as a muse for artists throughout history, she learns to fall in love anew every single day.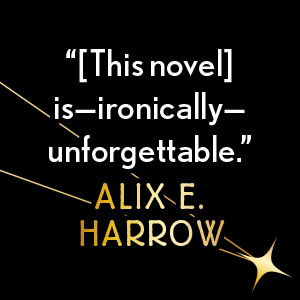 Her only companion on this journey is her dark devil with hypnotic green eyes, who visits her each year on the anniversary of their deal. Alone in the world, Addie has no choice but to confront him, to understand him, maybe to beat him.
Until one day, in a second hand bookshop in Manhattan, Addie meets someone who remembers her. Suddenly thrust back into a real, normal life, Addie realises she can't escape her fate forever.

Reviews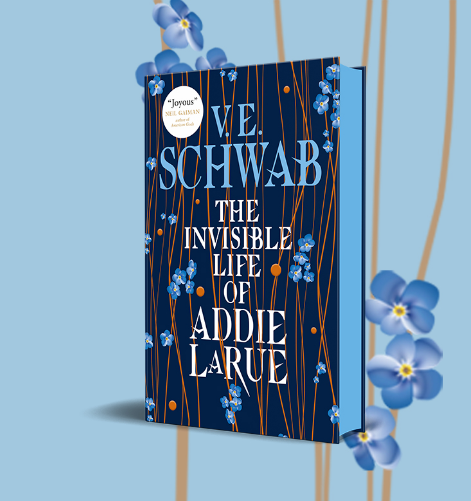 Praise for The Invisible Life of Addie LaRue:
"For someone damned to be forgettable, Addie LaRue is a most delightfully unforgettable character, and her story is the most joyous evocation of unlikely immortality."
― Neil Gaiman, author of American Gods and winner of multiple Nebula, Hugo, and Locus Awards

"Victoria Schwab sends you whirling through a dizzying kaleidoscopic adventure through centuries filled with love, loss, art and war ― all the while dazzling your senses with hundreds of tiny magical moments along the way. The Invisible Life of Addie Larue will enchant readers as deeply as its heroine's Faustian bargain; you will find yourself in quick turns both aching with heartbreak, and gleefully crowing at the truly delicious, wicked cleverness in store."
― Naomi Novik, Nebula and Locus Award-winning author of Spinning Silver

"Addie Larue is a book perfectly suspended between darkness and light, myth and reality. [This novel] is―ironically―unforgettable." ― Hugo Award winner Alix E. Harrow, author of The Ten Thousand Doors of January

"The Invisible Life of Addie LaRue is the kind of book you encounter only once in a lifetime. . . . A defiant, joyous rebellion against time, fate, and even death itself―and a powerful reminder that the only magic great enough to conquer all of it is love."― Peng Shepherd, author of The Book of M

"Sweeping in its scope yet wonderfully intimate, it's dark and sexy yet romantic and heartbreaking." ―Rebecca Roanhorse, Hugo and Nebula Award-winning author of Black Sun

"Rich and satisfying." –Kirkus Reviews, Starred Review
"A knockout." –Publishers Weekly, Starred Review
"Epic." –Library Journal, Starred Review
"Deeply romantic, impossibly detailed." –Booklist, Starred Review
"A delightful surprise and a balm in difficult times.." –BookPage, Starred Review

"This modern epic about an immortal woman, consigned to be forgotten by everyone she meets, guarantees an entire day spent cuddled up on a couch."―Oprah.com, Best Fall Books

"A beautiful, meditative novel with an ending that hit me right in the heart." ―Buzzfeed, Best Fall Fantasy 2020

"It's a bit cheeky to call The Invisible Life of Addie LaRue Faust for romantic bisexual goths, but it's not wrong... I for one will most certainly remember her."―NPR

"Addie is unlike anything Schwab has written before―epic yet intimate, sweeping but not sprawling... If Addie shows anything, it's that the impact of our actions and interactions can be vaster and longer-lasting than we can predict. Much like the seven freckles that sprinkle Addie's face, we create our own constellations, and as we live through these darkened days, I feel brighter for having added Addie to mine."―Slate

"Schwab beautifully explores what it means to be alone for so long that it's jarring and terrifying once you are finally seen...Addie is an independent and fascinating character who manages to make her mark in spite of the odds."―USA Today

"Schwab's writing is warm and intense, and the passages set in the past often make you feel as if you're reading by candlelight...The book is an elegant comment on the erasure of women from recorded history, but not a pointed one; you never feel that Addie LaRue is a metaphor. She is a woman fighting literally to be seen while bearing witness to her own life, and I rooted for her throughout."―New York Times Book Review

"One of the most propulsive, compulsive and captivating novels in recent memory."―Washington Post

"There is no particular art to literary fiction that doesn't exist in fiction of other genres, and V. E. Schwab's new book The Invisible Life of Addie LaRue isn't just an amazing book for its genre; it's an amazing book, full stop...a gorgeous, immersive story...Schwab is an inclusive, ambitious, and exacting writer, and she doesn't let either her characters or her readers off the hook...This book doesn't blend genres, or even transcend genre. Schwab simply renders the idea of genre irrelevant―because, in the end, it is. What The Invisible Life of Addie LaRue does―what any truly great book does―is transport and transform us. And in the end, that's the only thing that's important to remember."―Chicago Review of Books

"This evocative and clever tale will leave you smiling, filled with love and longing for more magical moments in everyday life."―CNN, Best Books of October

"Expansive and utterly heart-wrenching...both heartbreaking and hopeful. I read the last hundred pages well into the night, gasping and sobbing. It's a beautiful read."―Bookriot, 25 Must Read New Fantasy Books

"A remarkable, genre-defying epic of a woman fighting to thrive in a world that denies her existence....stunning."―Shelf Awareness for Readers

"When I first finished Addie LaRue, I sat back with a deep sense of wonder. Schwab's words had weaved their spell and left me starstruck... eloquent and beautiful...Addie LaRue sparks something internally as you read and what is the point of reading, if not to feel?"―The Nerd Daily

"[An] enthralling romantic adventure."―Business Insider

"A career triumph...Her propulsive, lyric prose is here, her morally complex, entrancing characters, her unique shape of magic, all wrought within this entirely fresh premise that will no doubt become a long-lasting favorite...Addie defies genre, blending romance and history, fantasy and monstrosity, cresting through peaks of time, centered on a young (and also, technically very old) woman with both less and more agency than anyone alive...romantic, ambitious, and defiantly, deliberately hopeful. Epic and intimate at once, it asks what art is...Schwab is simply one of the most skilled writers working in her genre...The feat of this book is frankly awe-inspiring."―Tor.com


Product Details
ISBN-13 : 9781789095593
Paperback : 560 pages
Product Dimensions : 20.4 x 4.3 x 13.9 cm
Publisher : Titan Books (UK); Titan Edition (6 Oct. 2020)
Language: : English
Customer reviews:
About the Author
VICTORIA "V.E." SCHWAB is the #1 New York Times bestselling author of more than a dozen books, including the acclaimed Shades of Magic series, Villains series, This Savage Song, and Our Dark Duet. Her work has received critical acclaim, been featured in the New York Times, Entertainment Weekly, Washington Post and more, translated into more than a dozen languages, and has been optioned for television and film. When she's not haunting Paris streets or trudging up English hillsides, she lives in Edinburgh, Scotland and is usually tucked in the corner of a coffee shop, dreaming up monsters.
Best Sellers
Red Hot Reads
The perfect choice for new & noteworthy releases
Hot Authors (FICTION)
Bookseller's Note
Please note our books are brand new and supplied directly from the publishers.
They are not publisher's returns, remainders or sourced from bookfairs
We do run out of stocks for some titles while every effort has been made to ensure stock is available for all the titles. Hence, we would greatly appreciate if you could Whatsapp or DM us to check on a stock's status before placing your order
Store and online prices may vary due to currency fluctuations.
Pre-orders may be subjected to publisher's or shipping delay
For titles not available, please Whatsapp your order to +6012-2952290
Delivery during CMCO
Due to the aftermath from Covid-19 crisis, all our overseas shipments (that includes a lot of customer orders) have been suspended until further notice. We seek your patience and understanding in this matter.

We still continue to process the online orders but deliveries might be delayed due to the restrictive movements, as even essential services might be working with a skeletal workforce.
In addition, due to a surge in online sales during this CMCO, we would greatly appreciate if you could whatsapp or DM us to check on a stock's status before placing your order.
Urgent orders will not be entertained.
FAQ
1. General Information
BookaliciousMy.easy.co is an online bookstore that allows you to browse, search, as well as buy books online.
2. Product and Services
Locating a book
Please compute the book title or author or ISBN or keyword at the search box and then press the 'search' button.

Price difference between the online store and the physical bookstores
There is price difference

Book/item received incorrect or damaged
Please note we only allow refund for incorrect or defective book/item(s) delivered. However, the policy requires that the incorrect or damaged book be returned to the following address within 7 days from the date of receipt of the book.

Please send your return item(s) to:
BOOKALICIOUS SDN BHD
Lot G22 Ground Floor
The Summit USJ Mall
47600 Subang Jaya
Selangor Darul Ehsan
Phone: 012-2952290

Titles not listed in the online store
Please whatsapp 012-2952290 for enquiries on special orders.
3. Ordering
Placing an order
Step 1: Select the books/items of your choice,
Step 2: Click on the "Add to Cart" icon to continue shopping
Step 3: Key in your email and password. If you are a new customer, fill in details by clicking "Create Account" link. Alternatively, you can use your Facebook Login
Step 4: Check the details of the item(s) you have ordered at your Order Summary,
Step 5: Key in your shipping preferences and delivery address, and click Place Order Now
Step 6: The delivery charges will be shown. Please Re-check your Order Summary. Note: Once confirmed, your order cannot be cancelled/amended.
Step 7: We only accept bank transfer, credit card, GrabPay, TnGPay and Boost as mode of payment. Our bank details is stated at the Payment Details section. Click Place Order Now
Step 8: To verify the payment, please key-in the pertinent details and upload your payment acknowledgement or bank-in slip as proof of payment.
Order confirmation
An e-mail will be sent to you to confirm your order. Also, an Order ID will be given to you, which you can use to check your order status.

Changes to your order
We don't allow amendment to your order. Your order is non-refundable and unchangeable once your order is confirmed.

Order status
We will update you the shipment details via email that encompasses the courier provider, tracking reference and a tracking link once we have posted the item(s).
4. Delivery and Collection
Postal charges are calculated based on weight, dimensions and destination.
If product is in-stock, delivery is within

3 to 14 business days

.
If due to any unforeseen reasons that any product(s) in a Transaction is not-in-stock, we will be in contact with the customer should the whole order be cancelled, whether the customer accepts partial delivery or replace the product(s) that is unavailable.
In the event that the item(s) or parcel is undelivered and/or unclaimed by the customer from Courier Company and item(s) / parcel is returned to Bookalicious Sdn Bhd, we will cancel and refund the order. Customer will have to re-submit a fresh new order. Re-delivery request shall NOT be entertained.
Free Shipping within Malaysia is available for orders above a

minimum purchase amount of RM210

.

Orders will be shipped on business days only. Please note business days exclude public holidays and weekends.
5. Returns and Refunds (FOR ONLINE PURCHASES ONLY)
Return based on "change of mind" is not accepted by any means.
We will accept returns from customers for purchases sent back and received by us within 7 days of receipt of the shipment ONLY on these following conditions:
Incorrect or defective item(s) delivered; and
The items returned to us is in its original condition.
We will extend a full refund for the price of any item that fulfills the above requirements. We regret that shipping cost for your purchase will only be refunded if the return had been due to an oversight on our part.
Please send your return item(s) to:
BOOKALICIOUS SDN BHD
Lot G22 Ground Floor
The Summit USJ Mall
47600 Subang Jaya
Selangor Darul Ehsan
Phone: 012-2952290
In the event that the item(s) or parcel is undelivered and/or unclaimed by the customer from our courier partners and item(s)/ parcel is returned to Bookalicious Sdn Bhd, we will cancel and refund the order. Re-delivery request shall NOT be entertained. A fresh new order has to be re-submitted.
Should you have any problems or inquiries regarding our Return Policy, please feel free to whatsapp us at 012-2952290
IMPORTANT: Please WS or DM stock status before placing your order.