Product Description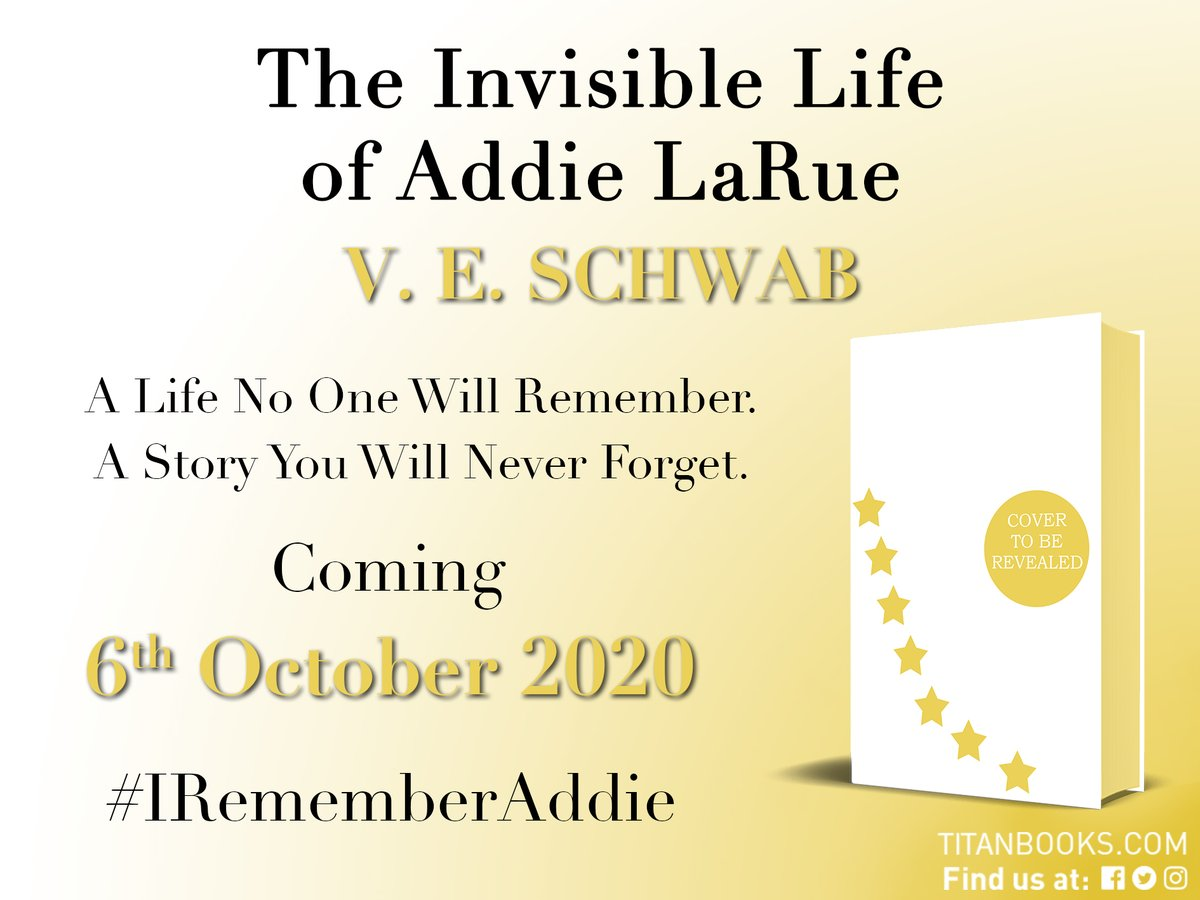 In the vein of The Time Traveler's Wife and Life After Life, The Invisible Life of Addie LaRue is New York Times bestselling author V. E. Schwab's genre-defying tour de force.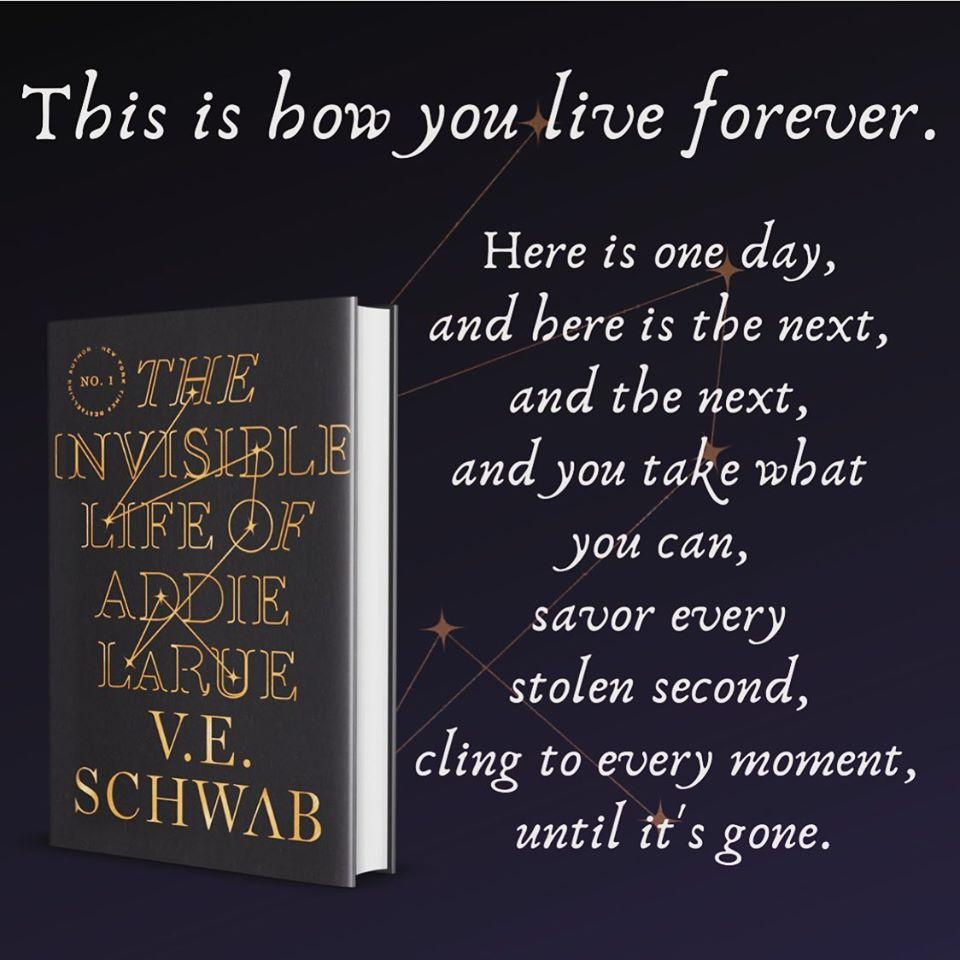 France, 1714: in a moment of desperation, a young woman makes a Faustian bargain to live forever―and is cursed to be forgotten by everyone she meets.

Thus begins the extraordinary life of Addie LaRue, and a dazzling adventure that will play out across centuries and continents, across history and art, as a young woman learns how far she will go to leave her mark on the world.

But everything changes when, after nearly 300 years, Addie stumbles across a young man in a hidden bookstore and he remembers her name.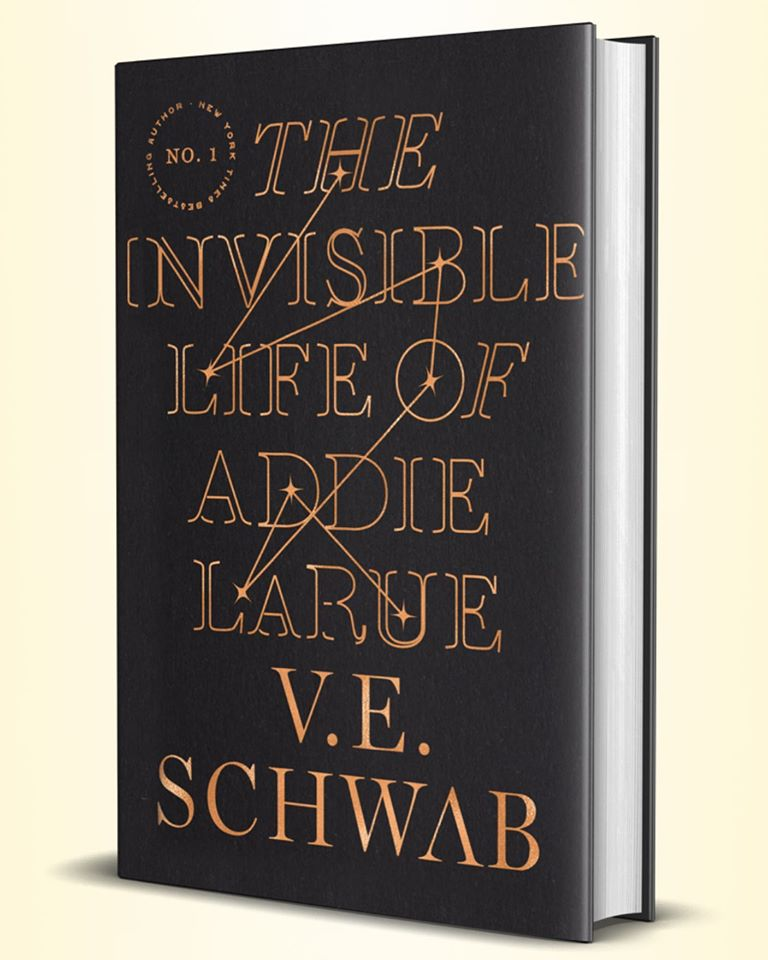 Product Details
Publisher ‏ : ‎ Tor Books (October 6, 2020)
Language ‏ : ‎ English
Hardcover ‏ : ‎ 448 pages
ISBN-10 ‏ : ‎ 0765387565
ISBN-13 ‏ : ‎ 978-0765387561
Lexile measure ‏ : ‎ 900L
Item Weight ‏ : ‎ 1.45 pounds
Dimensions ‏ : ‎ 6.6 x 1.55 x 9.55 inches
Customer Reviews: 4.5 4.5 out of 5 stars 80,321 ratings